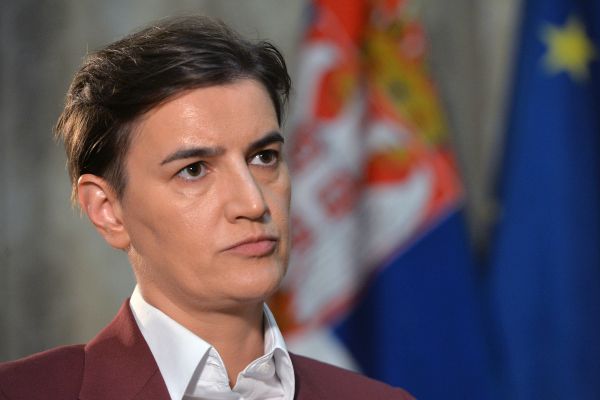 Serbian Prime Minister Ana Brnabic said Tuesday night that she is very pleased with the implementation of government measures in local communities, which, she said, are naturally less effective somewhere and more effective somewhere else.
Most importantly, she stressed that the central supply of medical equipment through the State Health Insurance Fund (RFZO) is working well.
"It the President's advice to concentrate the supply of local communities through the RFZO and four clinical centers, so that we have good control and monitor the process, which is very important", Brnabić said at a press conference.
She recalled that the government has two goals in this crisis situation: one, she said, is to protect an effective health system, which is achieved through crisis staff and central supply of medical equipment through call centers to local governments.
"Tomorrow I will get a piece of information and talk about it and the goal is for all of our senior fellow citizens to know exactly who is available for all kinds of help and support, not only for food but for pensions and whatever else they need", Brnabic said.
A large number of them, she said, are unruly and threaten the sanitary measures taken.
Finally, she thanked the people who reported to the authorities people who knew came from abroad and were not staying quarantined.
Vucic-Merkel conference call
Due to the coronavirus epidemic and measures taken worldwide, the Serbian President's planned visit to Germany has been postponed. So the Serbian President and the German Chancellor will have a 14:00 (local time) teleconference as announced by Aleksandar Vucic at yesterday's press conference.
According to Serbian President, his talk with Angela Merkel will focus on resuming dialogue with Pristina and the situation that has emerged since the coronavirus pandemic./ibna