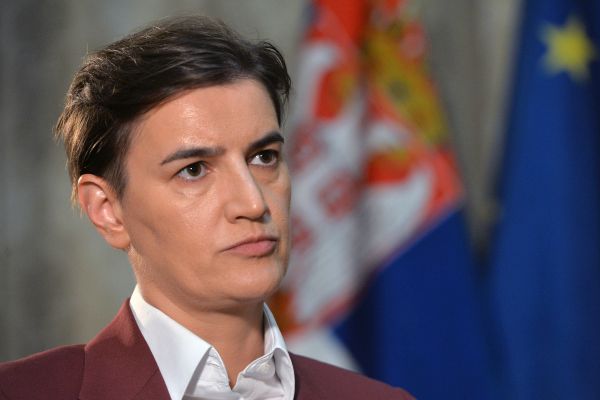 Serbian Prime Minister Ana Brnabic said today that Serbia wants to speed up the EU accession process, but also strongly supports the accession of our neighbors, especially of North Macedonia and Albania because, as she said, it is extremely important for the prevalence of prosperity and stability across the region.
Speaking at the Western Balkans virtual Summit in Sofia in the context of the Berlin Process, addressing the serious economic challenges posed by the Covid-19 pandemic, Brnabic expressed her desire to extend the Green Corridor beyond the Western Balkans, expanding the scope and capabilities of the EU's neighboring Member States and the wider EU, as this would constitute an important step in the economic recovery and stronger economic alignment of the Western Balkans and the European Union.
In her speech, the Prime Minister of Serbia expressed her readiness to join the Single Euro Payments Area (SEPA), the European Union's initiative to simplify bank transfers, which she assessed would reduce the cost of regional payments and would serve as a good mechanism in the COVID-19 crisis aftermath.
Brnabic reiterated Serbia's commitment to implement all five pillars of the Green Agenda, in line with regional socio-economic reality, and called on EU partners to consider ways to access additional funding for the Green Agenda, which will be rather demanding and expensive.
On behalf of the Republic of Serbia, Prime Minister Brnabic signed the Declaration on the Green Agenda for the Western Balkans, as well as the Declaration of the Leaders of the Western Balkans on the Common Regional Market. /ibna