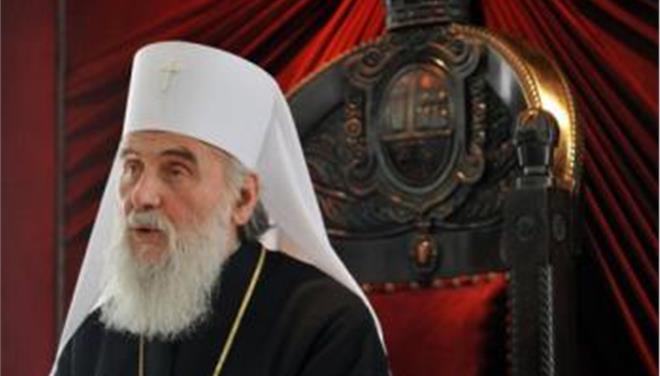 Belgrade, November 3, 2015/ Independent Balkan News Agency
By Milos Mitrovic
All citizens of Serbia are obliged to raise their voice in order to protect Kosovo and Metohija, Partiarch Irinej of Serbian Orthodox Church (SPC) said today. If the force is used "we are obliged to take it (Kosovo and Metohija) back by peaceful means or by the force", Patriarch pointed out.
Ahead to UNESCO General Assembly meeting and voting on Kosovo's membership within the organization, SPC head told journalists he was hopeful that force would not be needed for "taking Kosovo back", Radio-television of Serbia reported.
"I hope that we will not be in situation to defend it in that way (by force)", Irinej underlined. He appealed to "consciouness and conscience of those who decide about our destiny", obviously alluding to international community.
Patriarch reiterated that Pristina intends, by applying to join UNESCO, to take Serbian sanctities in the territory and proclaim them as Kosovo's heritage.
"This is our history, our culture, the beginning of what is monumental and eternal in our history and our culture", Patriarch stressed refering to Serbian monasteries in Kosovo and Metohija.