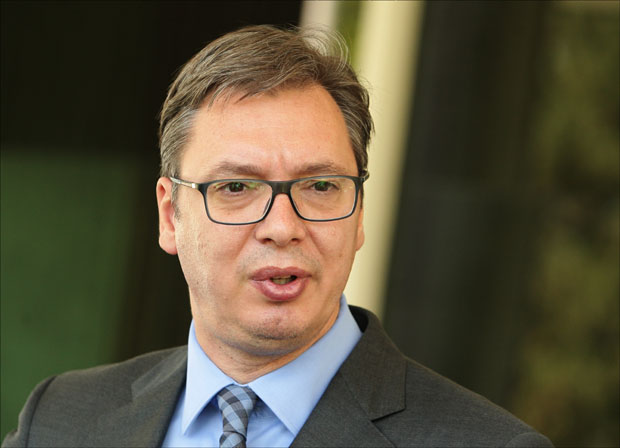 During a press conference, Serbian President Aleksandar Vucic announced new measures to counter the spread of coronavirus.
"Currently, Serbia has 103 confirmed coronavirus patients. We have exceeded 100. Of these, 55 are hospitalized with six of them in serious condition and intubated. We are waiting to see what will happen over the next few days, and it becomes evident by the doctors' reactions that the increase in the number of confirmed patients has further accelerated. The infectious clinic in Belgrade is almost full; we are relocating to the 'Dr. Dragisa Misovic' hospital", Serbian President Aleksandar Vucic announced, while he went on to declare that starting tomorrow Serbia would be closing all its road, rail and river borders
"Today, two were discharged because their coronavirus results came back negative twice, but many more are admitted every day. This period of treatment is not short; hospitals are full; the doctors are heroic. The army and the police are doing a great job, and I believe we can help doctors keep up with this pace, even though they are tired. Tomorrow at 6 pm we expect that what will be the largest number of people infected so far may be announced", Vucic said.
He added that the milestone of 100 confirmed cases was significant because after that the number of patients becomes increasingly difficult to control.
"We will introduce even harsher measures; starting tomorrow at 8am, all border crossings for road, rail and river networks will shut down.
With the exception of cargo traffic, no one will be able to enter Serbian territory anymore", Vucic said, adding that 81.180 citizens mainly from Germany, Austria, Italy and France, had arrived to Serbia in recent weeks.
"In addition, the suspension of traffic on coaches and buses will take effect tomorrow", Serbian President Aleksandar Vucic said at a press conference. /ibna