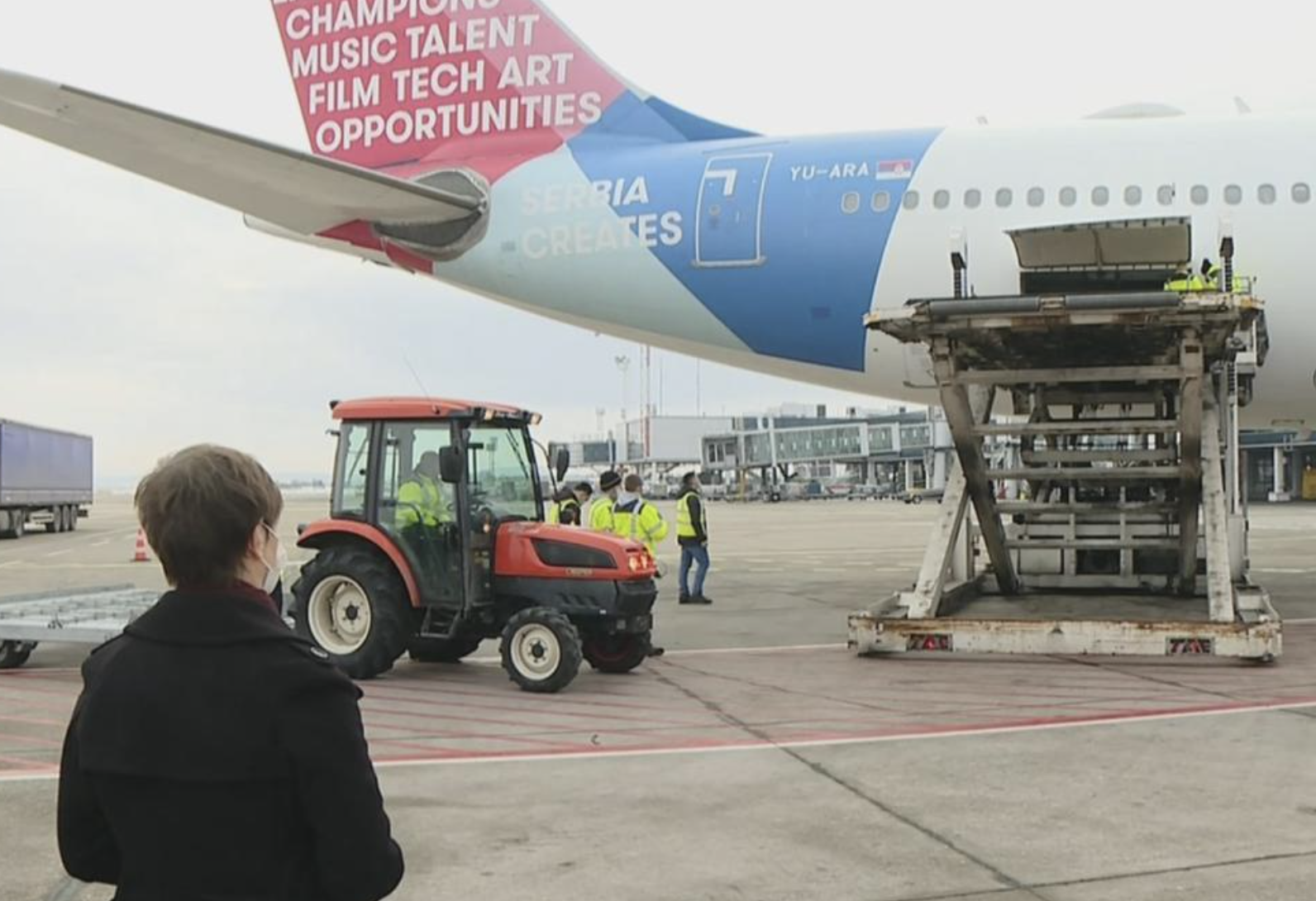 An aircraft with medical equipment to deal with COVID-19, donated from Bahrain to Serbia, landed in Belgrade this morning.
The "Air Serbia" plane was welcomed by the Prime Minister of Serbia Ana Brnabić at the "Nikola Tesla" airport.
In her statements to the media after the landing of the fifth aircraft with help sent from Bahrain, the Prime Minister of Serbia expressed her gratitude to this country and personally to King Hamad bin Isa bin Salman Al Khalifa. He noted that this is the fifth aircraft to land at Belgrade airport, with a total of 67.5 tonnes of medical aid.
"This is one of the largest individual donations Serbia has received", Brnabić said, adding that 20 respirators were received today.
Asked by reporters how the donation will be distributed and what is the further strategic goal of Serbia's friendship with Bahrain, the Prime Minister said that this is an important first contact with this Middle Eastern country.
"Like all other donations we receive during the Crohn's virus pandemic, it goes from here to the central warehouse and is then distributed according to the needs of our health system. We did not have such a great relationship with this country. This is really the first step and it is up to us to further build these relations. This is important for geostrategic influence", Brnabić pointed out./ibna
Photo: Printscreen Tanjug