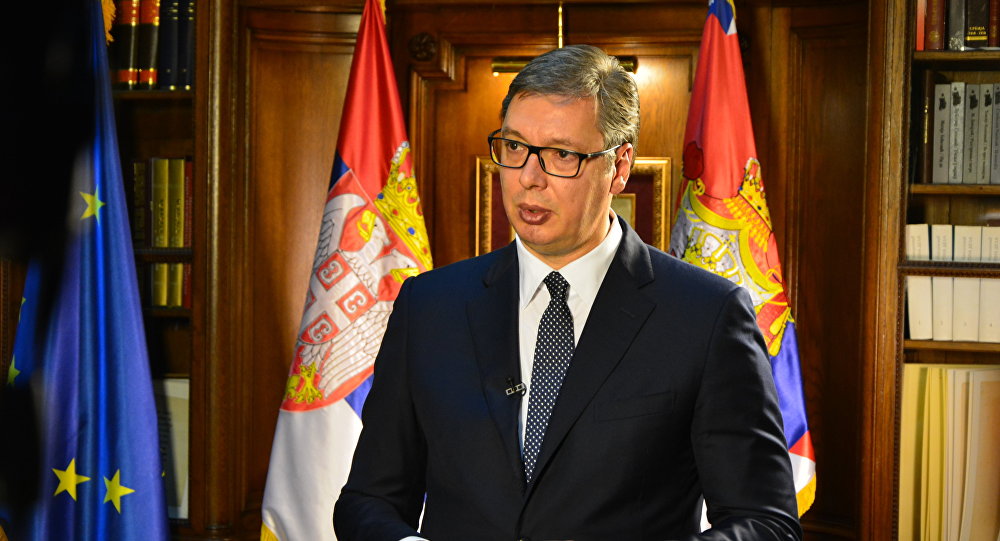 Obviously, Serbia does not consider putting up Kosovo's flag on the cathedral Notre-Dame de Paris on the occasion of centenary of the Great World end as a friendly act from France's side.
According to a Notre-Dame management statement, the flags have been chosen by the French presidency.
However, Belgrade decided to refrain from any official reactions.
"That is a big scandal, but we cannot stop it. What we can do is to have better relations with Paris. Therefore, the upcoming visit of the French president Emmanuel Macron is very important", Foreign minister Ivica Dacic said today.
In an interview with Prva TV, Dacic said that hanging Kosovo's flag was "generally speaking a big scandal, because there is no military parade in which the defeated side participates". "I do not know why has Thaci accepted an invitation to attend (upcoming manifestation in Paris). This should be a day of mourning for him", Dacic said referring to Kosovo's prime minister Hashim Thaci.
In total, flags and symbols of 86 countries and international organizations have been put up at the Notre-Dame de Paris. Serbian officials, including president Aleksandar Vucic, will attend the main ceremony in Paris to mark the centenary.
Vucic confirmed his decision on Monday.
"Nobody among us feels comfortable about it", Vucic said alluding on Kosovo flag "scandal". "But you have to understand that the France has recognized Kosovo 10 years ago. Why has this suddenly became an issue", he went on.
"The same is in Vienna, Paris, London, Berlin, Rome… What do you want? Should I decide not to go anywhere? To isolate myself", Vucic asked reporters. "Tell me what you want", he added theatrically asking from Serbian public not to demand rift with the Western countries. "And after that you will complain that we did not succeeded to improve our living standard", Vucic concluded imagining scenario in which Serbia deteriorates its relations with the West due to Kosovo issue…. / IBNA