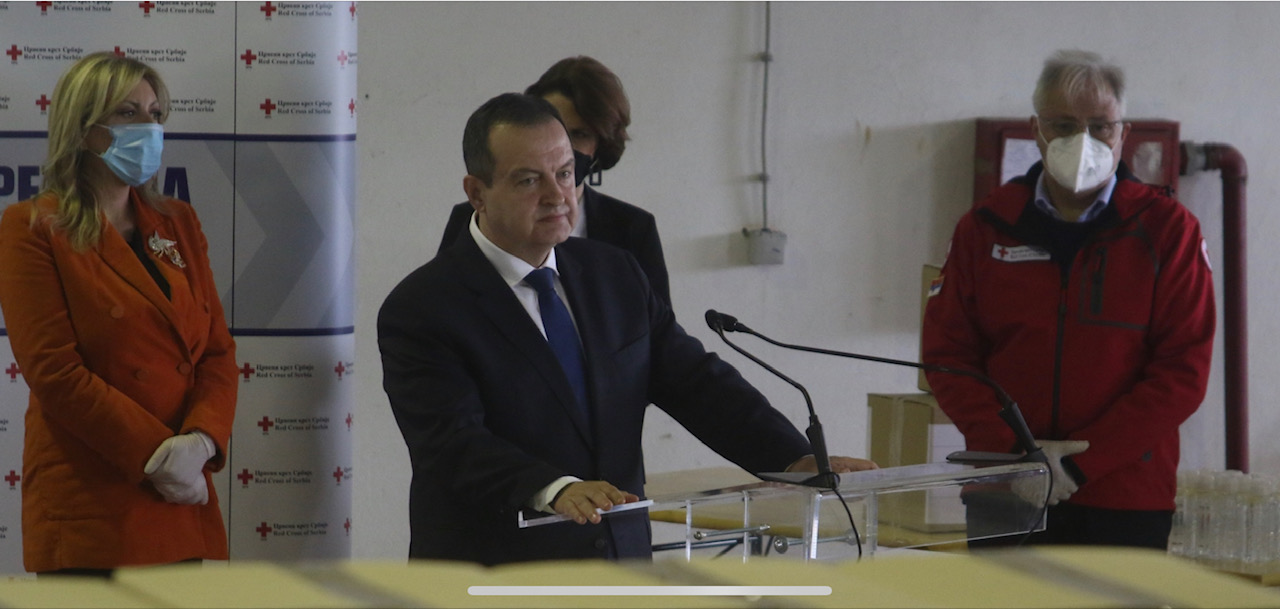 First Deputy Prime Minister and Minister of Foreign Affairs of the Republic of Serbia, Ivica Dačić, received on Thursday from Austria the first eight tons of humanitarian aid in the context of the fight against the coronavirus pandemic, to be distributed to the 10 municipalities facing the highest risk.
Austrian Federal Minister of Foreign Affairs Alexander Schallenberg and European Union and Constitutional Minister Karolin Edstadler delivered the equipment in the presence of Foreign Minister Ivica Dačić and Minister for European Integration Jadranka Joksimović.
The aid from the Austrian Development Agency was delivered to the Serbian Red Cross warehouse. The donation comprises packages with sanitary disposables and constitutes the first batch of the aid, as food aid packages are also scheduled to be shipped. The aid delivered is eight tons and will be directed to the Municipalities in the third and fourth risk category.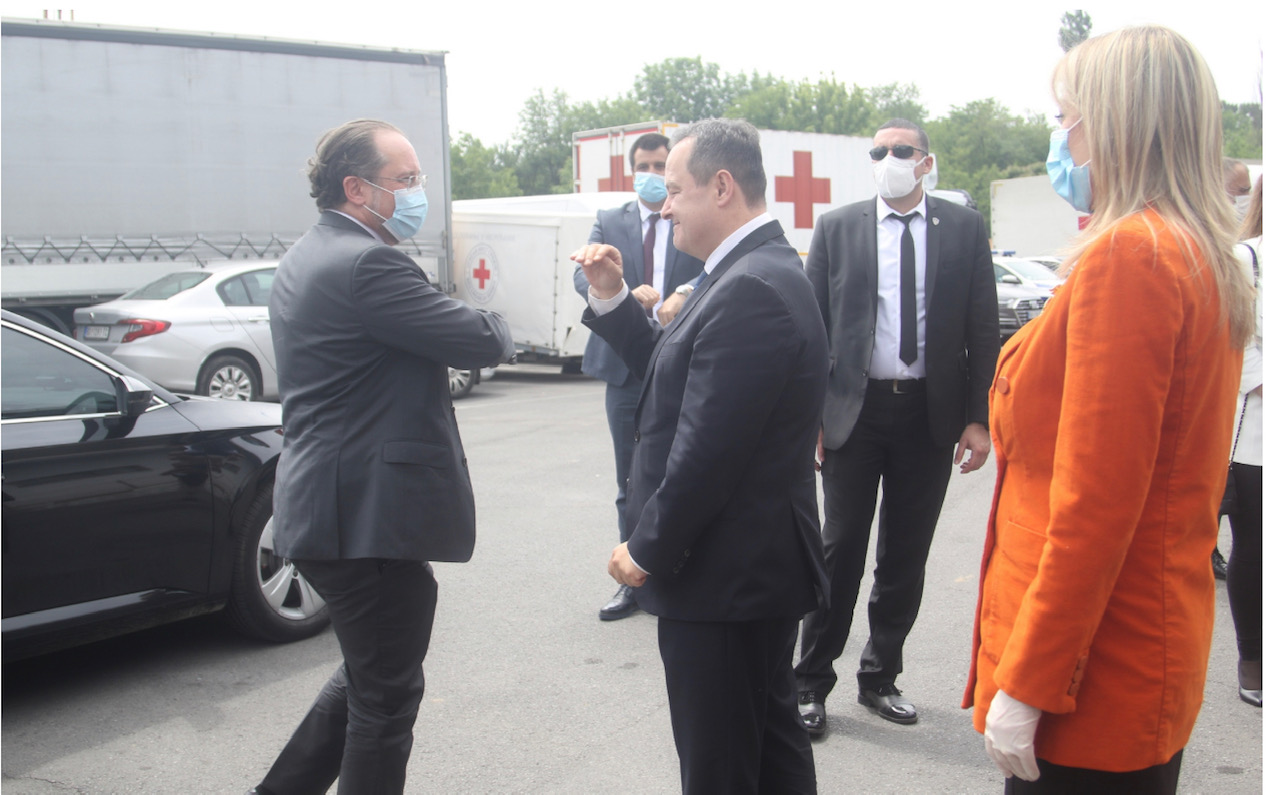 The Serbian Foreign Minister thanked Austria for the assistance, which, as he said, has been sending humanitarian aid to Serbia for years. The minister said the Austrians had announced on 25 April that they would send aid to Serbia and have now implemented it.
The Serbian foreign minister expressed his condolences to all the families who lost their loved ones during the pandemic and noted that Austria and Serbia had successfully fought the pandemic.
The minister congratulated Austria, which has produced "one of the most successful results in the fight against coronavirus", noting that "the two countries helped each other during the pandemic",
"We also transported 57 Austrian citizens from Serbia to this country and allowed more than 2,000 of our citizens to return to Serbia", Dacic said, noting that Austria is one of Serbia's most important partners and investors.
The Austrian government has also allocated one million euros to the International Committee of the Red Cross, and part of that amount is earmarked for the Serbian Red Cross. Austrian Minister Schallenberg said he was happy to be in Serbia and that these packages were only part of the help. He also stressed that the friendship between Serbia and Austria emerges not only in the good times, but also in times of crisis.
"Solidarity is an investment in a common future, so the EU has invested 3.3 billion euros in aid to the Western Balkans during the coronavirus crisis", he said.
The Austrian Minister congratulated Serbia on the extraordinary measures it has taken to combat the pandemic.
"Our goal is to restore freedom of travel in Europe once the health conditions are met. That requires a little more patience when it comes to families in Austria and Serbia who are currently separated", Schallenberg said. /ibna