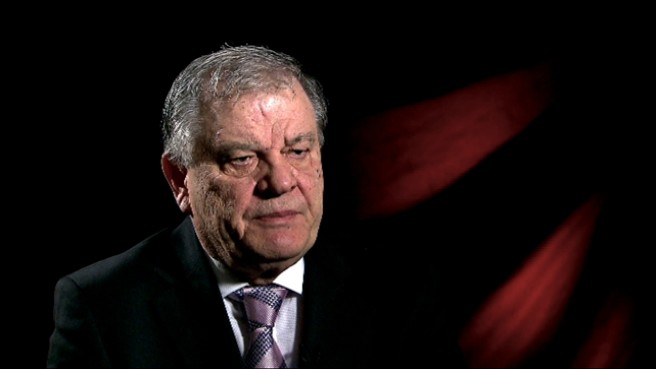 Belgrade, May 4, 2016/Independent Balkan News Agency
By Milos Mitrovic
UEFA's decision to accept Kosovo as its member means that Serbia "has lost the battle, but not the war", Tomislav Karadzic, the president of the Football Association of Serbia (photo) said today. Karadzic reiterated what other Serbian officials said – Serbia would submit an appeal to the Court of Arbitration for Sport in Lausanne.
"If there's any success (for Serbia), it's in the fact that we have successfully urged for the secret ballot at the UEFA Congress and prevented the change of the Statute which (change) would enable Kosovo legally to become a member. Exactly this would be our main argument, because we will use this continuing our struggle… Our legal team is already engaged in order to overthrow this shameful decision before the court in Lausanne. Football found itself in the area of politics and UEFA's move might have unforeseeable consequences", Karadzic told Nezavisne novine daily, Banja Luka.
Another argument for Serbia would be the United Nations Security Council 1244 Resolutions, which considers Kosovo to be the part of Serbia, Karadzic explained.
"If the UN resolution which banned Yugoslavia to take part in an European Championship has been respected in 1992, why they were deaf and blind considering another resolution", Karadzic said recalling UEFA's 1992 decision to prevent former FR Yugoslavia team to participate in the football championship in Sweden.
However, Karadzic suggested that UEFA's move to allow Kosovo's membership would make easier to FIFA to do the same considering basketball. Serbia's position in FIFA is less favorable and a number of national basketball associations have already "recognized Kosovo", he explained. "But if we win a legal battle against UEFA, we would have powerful arguments in that case (basketball)", Karadzic concluded.
In his words, there is "no chance" the football teams from Serbia and Kosovo to play against each other "in the future". Karadzic also said that he has a "normal relationship" with Fadilj Vokri, president of Football Association of Kosovo.