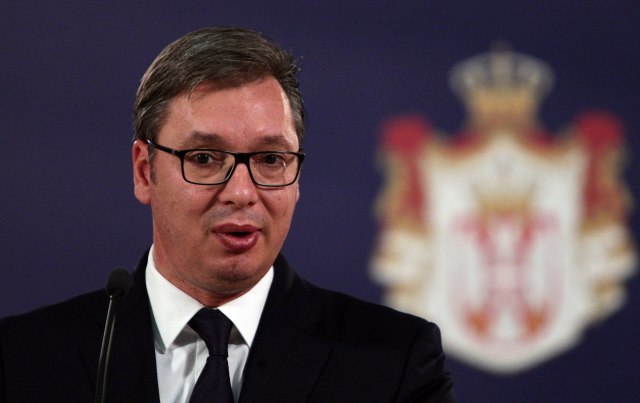 President of Serbia, Aleksandar Vučić, said today that Serbia would insist on Montenegro not adopting the Proposal Law on Freedom of Religion. As he pointed out, that enactment is not good for the Serbian people and added that its adoption would undoubtedly infringe the stable relations between Serbia and Montenegro.
"I am asking them not to adopt such a request. That is my desire and my hope. The Serbian Church has been there for centuries and it has been the protection and the refuge for not only Serbian people but also for anybody who feels Montenegrin. That is why I am asking the authorities in Montenegro not to adopt such a law. If they do it anyway, that's their right and we will understand it", Vučić said.
He added that the adoption of the Law would significantly deteriorate the relations between Serbia and Montenegro.
The Government of Montenegro said that no one in Montenegro wanted to create the legislative framework of any foreign state and, therefore, it would not allow anybody to create our own system.
Representatives of the Montenegrin Government thanked Aleksandar Vučić for the advice he offered, while adding that Montenegro takes its own decisions.
"We would like to remind Mr Vučić that Montenegro is a sovereign state which creates its own legislative framework while taking into consideration the interest of every individual and the entire community. We don't want to meddle into the legislative activities of Serbia and, therefore, we won't allow any state to influence our decisions", reads the response provided by the Public Relations Service.
Montenegro president, Milo Đukanović, recently said that Montenegro has a duty to correct the "historical mistake" and reinstate the independency of the Montenegrin Orthodox Church from the Serb Orthodox Church./ibna