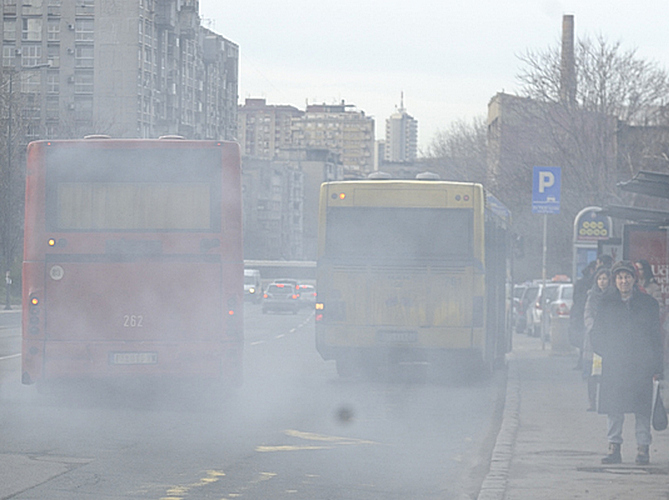 Measurements show that the air in Belgrade is extremely polluted, and the situation has been deemed dangerous with floating particles at 229 PM, reaching the 5th level of air pollution on a six-level scale.
The level of pollution is in a state of emergency for the protection of the citizens' health, according to the official announcement by the healthcare authorities. "The whole population is likely to be affected, meaning everyone could be feeling unwell", the statement noted.
Children, adults, as well as people with heart and respiratory diseases, such as asthma, should avoid staying outdoors. In particular, children should limit their stay in the countryside to the fullest extent possible and all activities should be conducted indoors. What is more, strenuous outdoor activities accompanied by rapid and deep breathing should be reduced or avoided in general".
The extremely high pollution observed in Belgrade in recent days, as well as in much of Serbia, was largely affected by the fog that holds contaminated air in the ground. According to meteorologists, the weather is expected to remain the same in the coming days; therefore, Belgrade's citizens are advised to remain cautious. /ibna