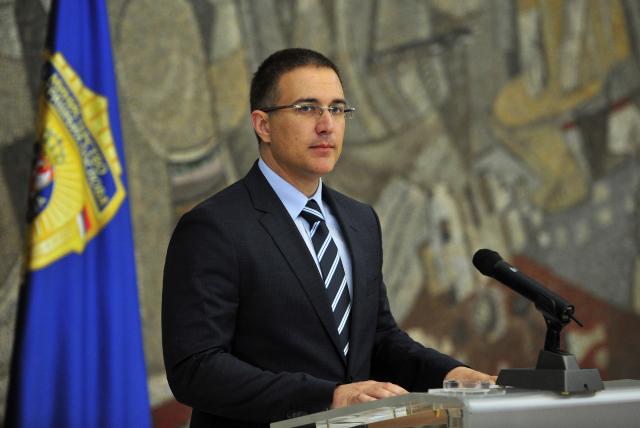 Belgrade, February 23, 2016/Independent Balkan News Agency
By Milos Mitrovic
Slovenia has informed Serbia that it would accept only migrants that claim asylum in Austria and Germany, Serbian Interior Minister Nebojsa Stefanovic told journalists in Belgrade today. Stefanovic stressed that Serbia would act as Germany and Austria in the refugee crisis, which means that a possible closure of the borders in these two countries would be appliedto Serbia.
The minister said that Serbia would not accept migrants for whom Germany and Austria would "signal" they would not be accepted.
"We don't want to play the blame games because that's not useful to anyone… It's senseless to expect from Serbia to take in migrants for whom we receive clear signals from Austria, Slovenia and Croatia that they would not accept them", Stefanovic said referring to "critics from Athens" considering the actions of Serbia and FYROM in the refugee crisis, Radio-Television of Serbia reported.
Ahead of tomorrow's meeting of Western Balkans ministers in Vienna, Stefanovic said that they would try to find common criteria for the transit of migrants. This means that those who have right to asylum would get the opportunity to continue on their route towards their final destination.
The minister also announced that police officials of the transit countries would look for common critera at the meeting in Belgrade in days to come. As long as European Union members fail to agree common positions, Serbia would behave like Austria and Germany, he went on.
Stefanovic stressed that Serbia has been "serious and responsible" from the very beginning of the crisis but added that the country, at the same time, has to act according to its own interests.
Regarding the so called economic migrants, he has explained that Serbia would offer them asylum, in accordance with mutual principles agreed with other countries. If they refuse, they would be returned to the country from which they have entered Serbia.