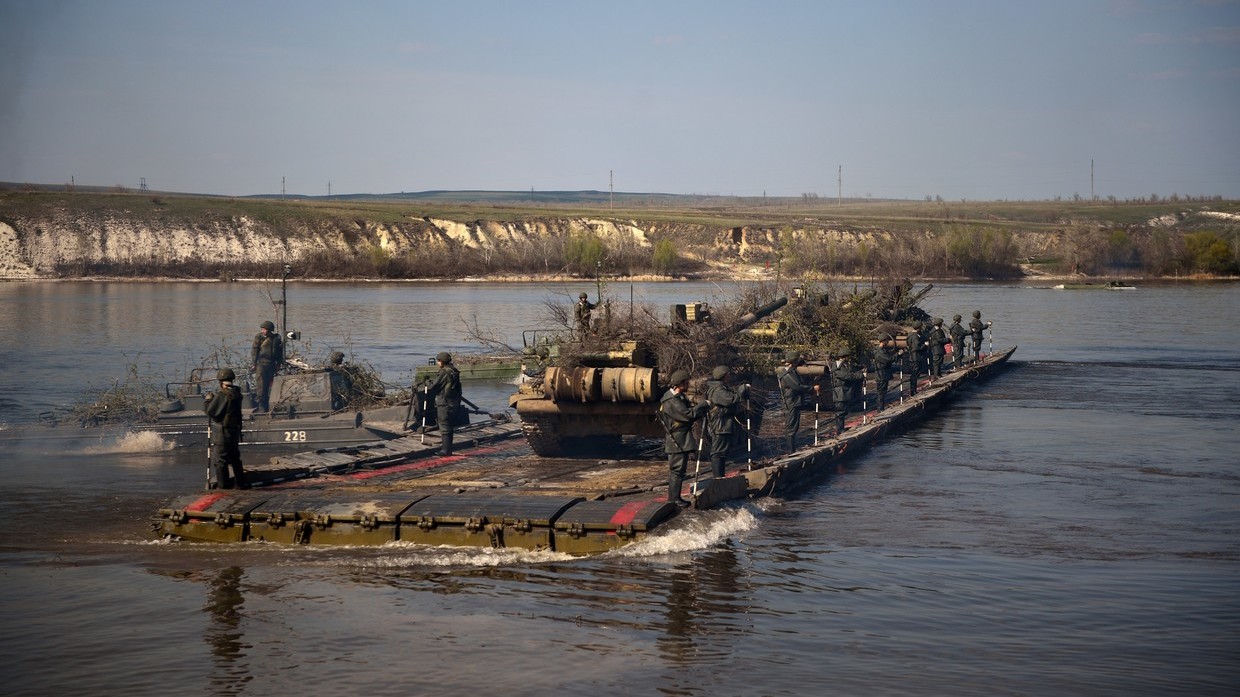 According to reports in the Serbian media, Romania has violated the Convention on the Danube Navigation Status after it blocked the transfer of Russian armored vehicles from Russia to Serbia.
The Romanian Foreign Ministry reacted on Friday, stating that the mission did not meet the European conditions and therefore did not have the transit permission. Romania was forced to stop the transfer of the military equipment that was bound for Serbia because of the sanctions imposed by the EU to Russia for the events of 2014 in Ukraine (Decision 2014/512 / CFSP on restrictive measures due to Russian actions destabilizing the situation in Ukraine)
According to the Stiripesurse agency, the Russian Ministry of Defense denied sending a ship to transport military equipment to Serbia via the Danube. According to the official Russian agency TASS, "The Russian Ministry of Defense has stated that all reports on the case of such transport and the alleged "retention" of armored vehicles by the Romanian side are totally false.
Serbian media also cited Belgrade officials who said that Romania prevented the transfer of 30 T-72B3 battle tanks and 30 armored BRDM-2 vehicles from Russia to Serbia on the Danube.
Serbian MP Miroslav Lazanki, according to reports, confirms the fact and states that Romania's decision was interpreted as a violation of the Danube Navigation Convention. Fleets and armored vehicles have been upgraded and modernized, but their transport is causing problems. The most economical way to move from Russia to Serbia is the Danube, which is an international transport corridor, and Serbia and Russia are integral parts of the Convention signed in 1998. Article 27 of the Convention provides that a state may inspects cargo carried through the Danube but can not prevent it from passing through. The Danube Convention does not contain any provision prohibiting the lawful and agreed transport of military equipment along the Danube", said Miroslav Lazanski, who was recently appointed Ambassador of Serbia to Russia.
Serbian President Aleksandar Vucic told Public Television RTS that Serbia expects to receive ten BRDM-2 amphibians and patrol vehicles from Russia. "We will receive ten vehicles of this type," the Serbian President said. Aleksandar Vucic said Serbia has already received six upgraded BRDM-2 vehicles from Russia, which are a significant contribution to strengthening the military capabilities of the army.
Former Security Colonel, Liuban Karan, said that Romania had not acted unilaterally but has responded to a request from a NATO administration center. He accuses Romania of violating international law. "It is clear that Serbia can not have normal relations with neighboring countries," Karan added. Milan Petrici, an expert in security issues, says Romania not only violates an international protocol but also interferes with Serbia's internal affairs. Under the agreement signed between Moscow and Belgrade, Serbia will receive six upgraded MIG-29, 30 T-72B3 and 30 BRDM Armored Vehicles, as well as four MI-1.17 and MI-35 aircrafts./ibna