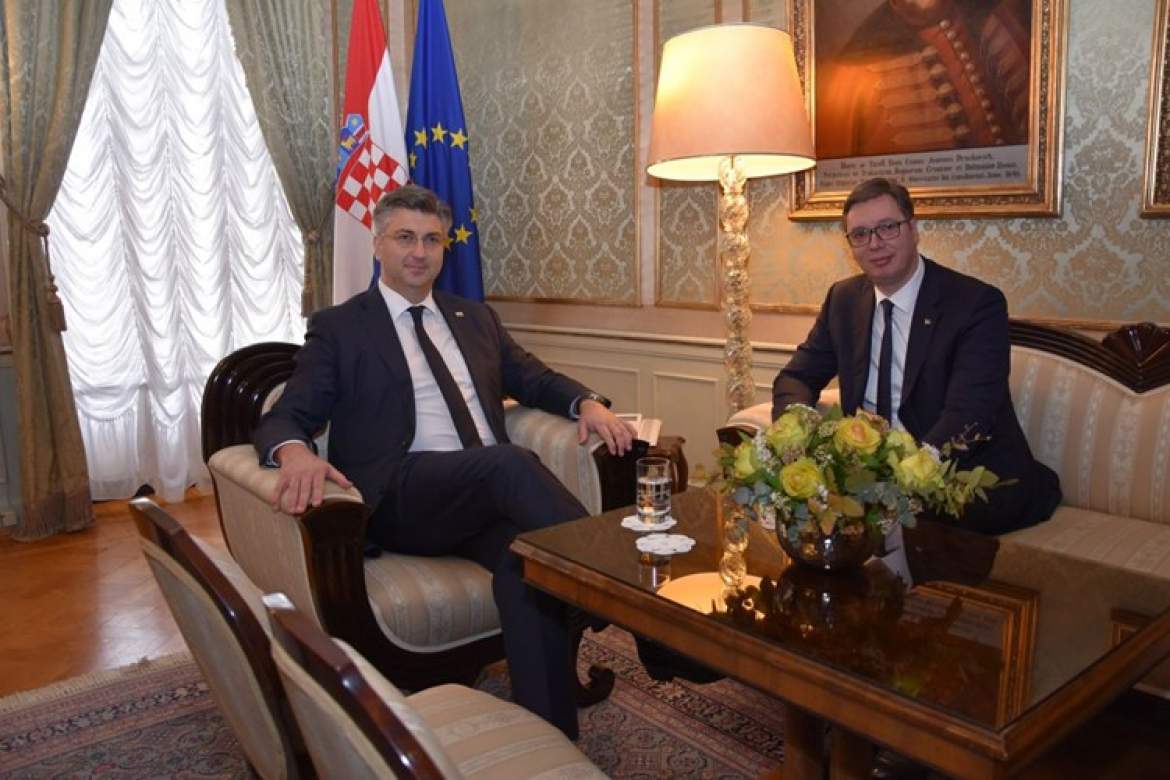 Croatian prime minister Andrej Plenkovic said today that he and Serbian president Aleksandar Vucic have agreed forming a special commission which would deal with the war reparations issue. Plenkovic spoke day after he met Vucic in Zagreb on Monday. Today, Vucic will finish his two-days official visit to Croatia.
Croatia considers the 1991-1995 war in what is now its territory as Serbian aggression, while Serbia regards it as a civil war caused by the collapse of former Yugoslavia.
Plenkovic underlined that all disputes between two countries should be "fully resolved", explaining that he and Vucic did not discuss "only the new EU enlargement strategy, the situation in the region and economic cooperation".
Vucic's visit to Croatia takes place in a tense atmosphere; significant parts of Croatian society cannot easily accept his "pro-European" image due to his far right past and important role he had in the Serbian Radical Party (SRS), which regards most of Croatia's territory as part of "Greater Serbia".
Plenkovic also said that Serbia and Croatia will have to resolve the issue of missing persons, border dispute, succession and cultural heritage. "We will have to resolve All these issues in the time ahead of us", Plenkovic said.
On Monday, the Croatian government recalled that the issue of the war reparations has been stipulated by the 1996 Agreement on the normalization of the Relations./IBNA