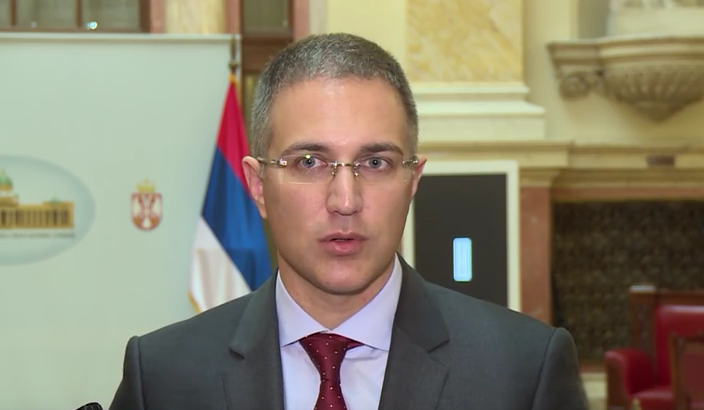 About 290 citizens in Serbia have violated the measure of self-isolation and have been tried before the competent courts, Serbian Interior Minister Nebojsa Stefanovic said in a televised broadcast.
He said that about 80,000 people today are in quarantine in the country and that those who do not respect the measure are at risk to both their health and that of other people.
We're delivering these people to Justice where they have to spend two or three years in prison because they endanger the health of all of us, Stefanovic added.
As he explained, citizens who return from abroad continue their activities without taking into account the decisions of the health authorities.
Stefanovic drew the attention of the public to show discipline as a people, as the next two weeks will be crucial.
"These are now the key days, the turning points when we look at the epidemic in other countries. In the coming days we will have to show that we are reasonable and that on days with good weather we will not be crowded in the parks", the Minister said.
He recalled that it is important that the number of infected people do not increase sharply, filling the hospitals and overloading the health system.
"Our doctors are tired, they work 12 hours each, their immunity is dropping. It is not fair for the hospitals to fill now because we are irresponsible", Stefanovic said.
He also said that it is important for those over 65 not to leave their homes and that if they have to do something, their children or grandchildren should do it for them.
Finally, Stefanovic called on some opposition leaders not to engage in politics while Serbia is fighting against the new coronavirus, but to show unity at this time – to donate respirators or use their contacts in the world to obtain these important devices/ibna