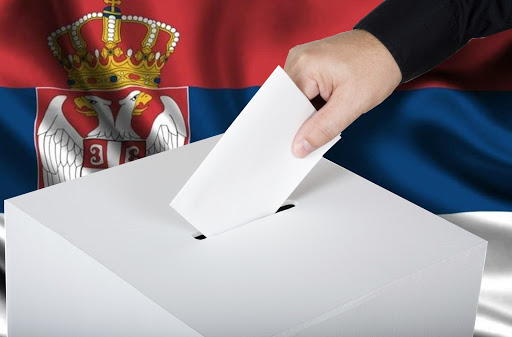 Serbia has entered the final stretch for the June 21 general election, as the election "silence" is observed from midnight on Thursday to Friday, ending at 20:00 (local time) on Sunday, June 21.
According to the Electoral Commission of the Republic, 21 electoral lists of parties and coalitions will run in the parliamentary election, which will compete to exceed the 3% threshold to gain representation in the Serbian National Assembly this year, while the seats in Parliament remain at 250.
As many as 6,583,665 Serbs are eligible to vote in 8,386 polling stations.
The Electoral Committee of the Republic (REC) is obliged to announce the official results no later than June 25 at 20:00 (local time).
The electoral "silence" that came into force at midnight on Thursday, brings with it many bans until the end of the electoral process.
Thus, according to the law, public gatherings, the publication of opinion polls, as well as any kind of election propaganda are prohibited.
Also, the appearance of political symbols and propaganda material of those who participate in the elections at a distance of more than 50 meters from the polling stations is not allowed.
If such a situation occurs, the electorate will be dissolved, by law, and the vote will be repeated in this constituency.
On election day, June 21 of this year, from the opening of polling stations from 07:00 to 20:00 (local time), candidates and officials will be able to be photographed and a report may be published on where the candidates voted. However, they are forbidden from making any statements.
In addition to the bans, there are many things that are allowed regardless of the electoral "silence". This allows, among other things, the transmission of information about the attendance of voters.
It is also possible to publish videos of the relevant democratic bodies and non-governmental organizations explaining to the citizens how and in what way they can vote./ibna