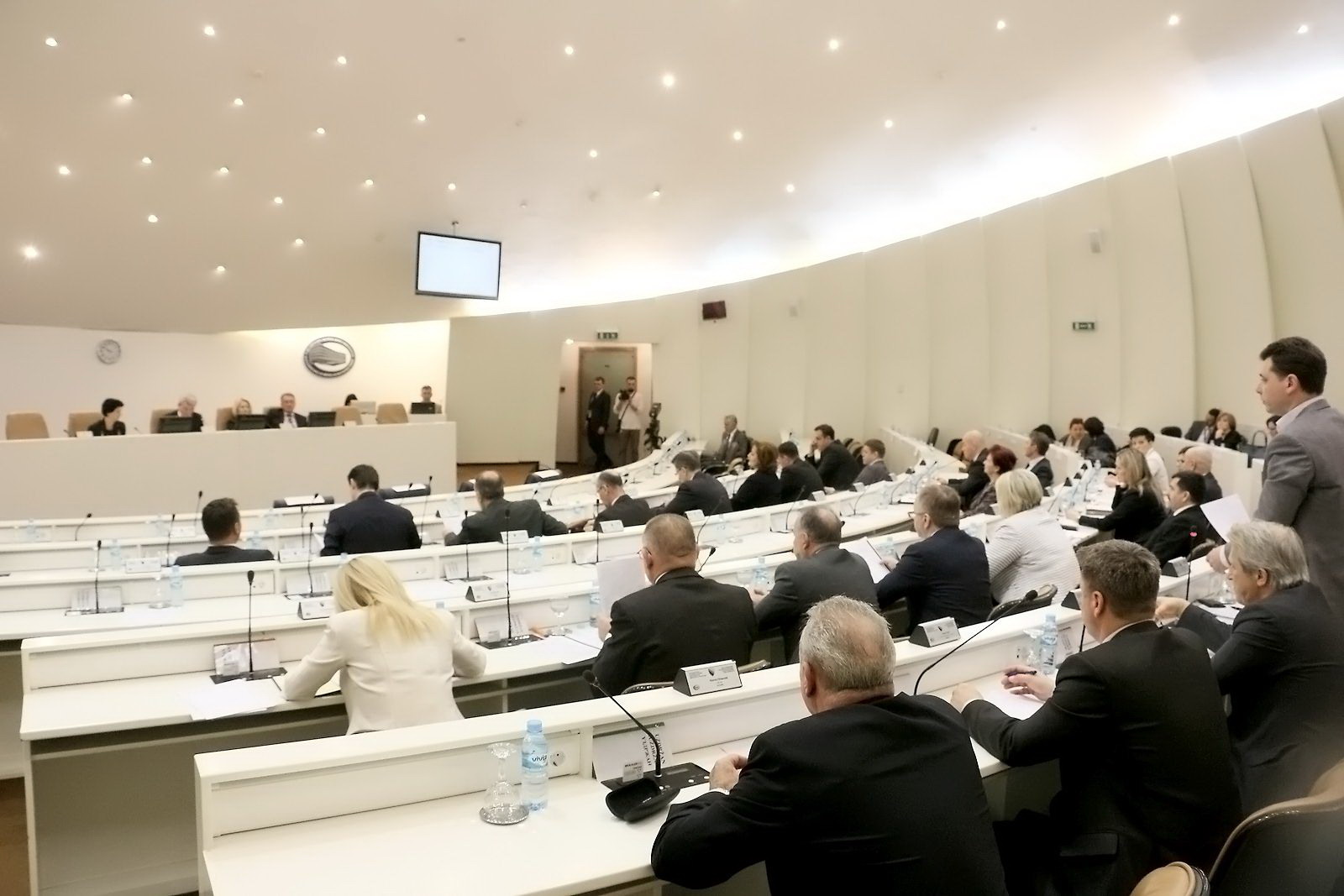 Sarajevo, January 5, 2016/Independent Balkan News Agency
By Mladen Dragojlovic
For the first time in some years, all the Serb parties, be them in the ruling coalition or the opposition, were united on one idea and submitted suggestions for changes in several state laws. Their work however, wasn't well accepted by other parties in BiH Parliament.
After the BiH Constitutional Court said that Day of RS, January 9, is not in accordance with BiH Constitution, Srb parties sent a Draft Law on BiH Constitutional Court, which regulates removal of foreign judges from the Court and changes in the articles of Criminal law, which regulate punishments for non-compliance with the decision of the Constitutional Court and the Court of BiH. Both suggestions were not received well by the parties from the BiH Federation.
The BiH Social Democratic Party (SDP) openly said that their representatives in state Parliament will not support the proposals. The proposals of the parties from the RS obviously will also not be supported by representatives of the Alliance for a Better Future (SBB).
Deputy Chairman of the SDP BiH Caucus in the House of Representatives, Sasa Magazinovic, told to media in Sarajevo that SDP MPs will not support the Draft Law on the Constitutional Court of BiH nor the Proposal of the Law on Amendments to the Criminal Code of BiH.
His party announced that suggestions show that there is no difference in RS parties attitudes regarding the relations to the state of BiH and its institutions, regardless of whether it comes from the Alliance for Change or SNSD ruled coalition.
"The amendments to the Criminal Law provide the abolition of sanctions for ignoring decisions of the BiH Constitutional Court. With proposal like this, proponents, in fact, show that they are aware of the consequences for non-implementation of the decisions if BiH Constitutional Court", the SDP says in its announcement.
They added that they will, together with all nation-building forces, stop any assault on the state and its constitutional order.
In addition to SDP BiH, SNSD and SDS suggestions will not be supported also by representatives of the Party of Democratic Action (SDA) and the Democratic Front (DF). According to all available information, the MPs of the Alliance for a Better Future (SBB)will also stand against the adoption of these suggestions.
SBB representative in the House of Representatives of the BiH Parliamentary Assembly, Damir Arnaut, told the media that the motifs of these initiatives are probably the same as in some other unrealistic initiatives.
"SDS and SNSD, justified the main proponents of both proposals with reference to the, so-called, national interests. The two parties, however, in February last year did not support the Draft Law, which I suggested in Parliament, aimed at filling the missing delegates from the ranks of the Serbian people in the House of Representatives. So much about their intention to protect national interests", Arnaut said.
He added that these initiatives are inspired by the desire to undermine substantive issues for all citizens of this country.