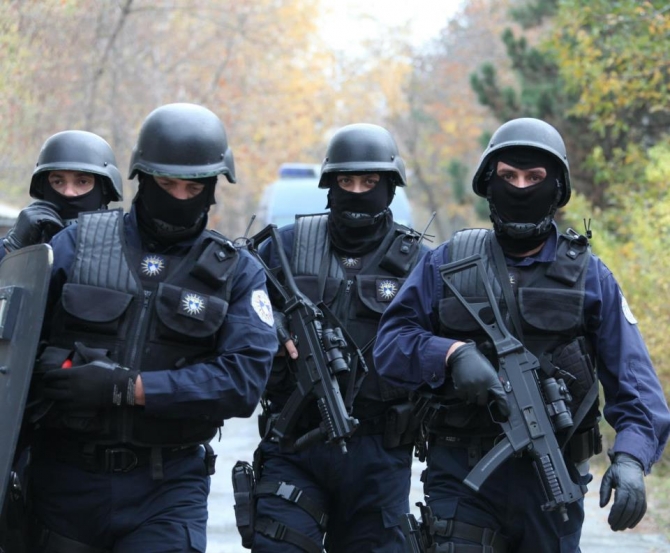 Pristina, May 14, 2014/Independent Balkan News Agency
By Elton Tota
A Serb member of the police of Kosovo has identified the suspected authors of the murder of the police officer, Enver Zymberi in July of 2011.
The identification of the suspects has been done by a Serb citizen of Kosovo, who is now a police officer of Kosovo. He has participated in the operation and says that he has closely seen those  who blocked the road. This police officer has now been given the status of protected witness.
Radovan Radic, 33 years of age, Milan Vlashkovic, 35 years of age, are the main defendants in the murder of Zymberi. They are suspected to have collaborated with Ratomir Bozhovic, Dushan Jovanovic and Radomir Kasalovic, who are authors of the criminal group that killed police officer Enver Zymberi during ROSU Special Unit operation, to recover northern border points 1 and 31.
According to the prosecution, Zymberi was killed by a fire arm coming from a mountain situated between villages of Varage and Zupc. Everything happened when ROSU motorcade was stopped by the barricade built with cars by a group of Serbs.
One of the main suspects is being held in detention, while arrest warrants have been issued against the others.
How was Zymberi killed
Enver Zymber, 32 years of age, was a police officer of Special Unit of Police Forces of Kosovo since 2002. He was killed on July 26, 2011 in Leposavic, near border crossing point between Kosovo and Serbia. Zymberi was gunned down during the operation which aimed at extending the authority of the government of the Republic of Kosovo in the northern part of the country, where contraband had flourished since the end of the war. Authorities of Kosovo say that the police officer was killed upon the order of the Serb Extremist Parallel Structures. Interpol too has issued international arrest warrants against those who carried out attacks against ROSU forces. /ibna/