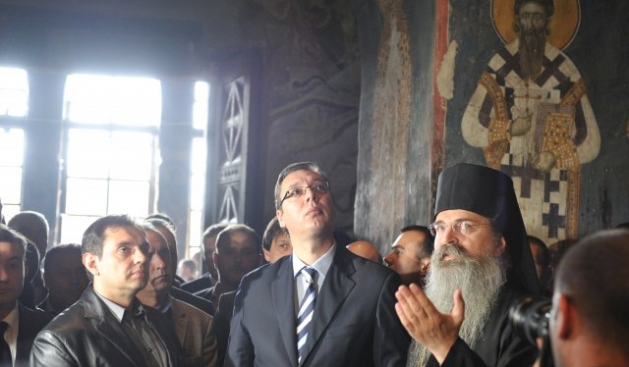 Pristina, November 1, 2013
Serb Deputy Prime Minister, Aleksandar Vucic and the Minister for Kosovo in the Serb Government, Aleksandar Vulin have visited today the Orthodox Church in Gracanica calling on the Serbs of this area to participate in the elections. "We cannot and we do not want a war. Our job is to secure the future of our children in peace", said Vucic.
In spite of the electoral messages issued in the last days of the campaign, they have considered their visit as a religious one.
In Gracanica the two officials have supported the "Srpska" Citizen Initiative. "Whoever doesn't support 'Srpska' list, doesn't support Serbia", said Vucic during this visit. /ibna/