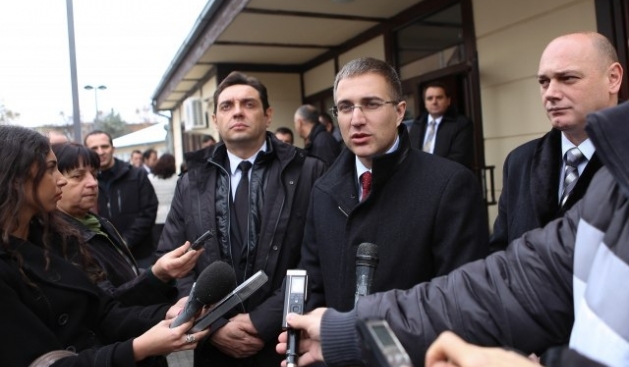 Pristina, November 28, 2013
Speaker of the parliament of Serbia, Nebojsha Stefanovic has chosen the Albanian national day, November 28 to stay in Mitrovica for a visit. He has said that institutions of Serbia would not breach the rules of Kosovo.
"Parliament and other institutions in Serbia would not do anything to breach the rules of Kosovo. We strongly stress the fact that Kosovo is Serbia and for this reason, we will continue to fight with our partners and with those that understand us", said Stefanovic.
Stefanovic has also talked about the importance and role of the Serb Union of Communes.
"The Union is not an institution which will lasts only three months, but an institution which will help in fulfilling all projects that will be drafted, as this is a condition to apply for EU funds", said he.
Stefanovic has used this opportunity to hold a campaign for the Serb List which races on the December 1 elections.
"We are doing everything to preserve work places, economic development, health system and education, which are the pillar of the Serbs in Kosovo and we reiterate the importance of the participation on the elections of December 1 and support the Serb List", said he. /ibna/