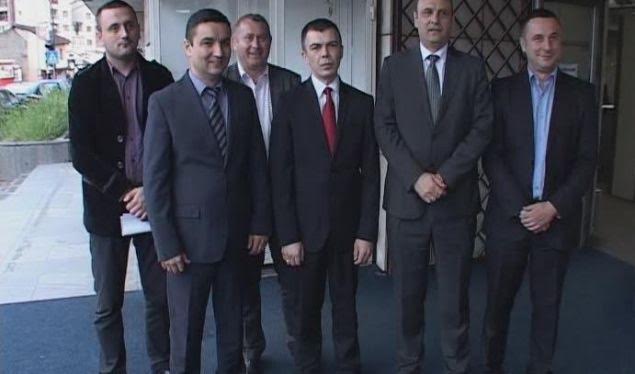 Pristina, 23 July 2015/Independent Balkan News Agency
By Elton Tota
The creation of the Kosovo Armed Forces is impossible without the consent of at least four out of 13 Serb MPs in the parliament of Kosovo.
As far as this process is concerned, the Serb MPs are the key. Based on the Constitution, Armed Forces cannot be set up without two thirds of minority MPs in parliament.
Minister for Communities and Return, Dalibor Jevtic, who belongs to the Serb List, says that Kosovo doesn't need an army, because it has KFOR.
However, he calls for dialogue in relation to the creation of Kosovo's Armed Forces.
"Nobody has talked to us about the Armed Forces of Kosovo so far", Jevtic says.
"In the government meeting, Serb ministers voted against these amendments. We believe that Kosovo doesn't need an army, as it has KFOR", he said.
Vesna Mikic, Serb List MP, says that all Serb MPs have decided not to back the creation of the army.
"I'm persuaded that all Serb MPs will do this. The approval of such law would mean accepting Kosovo's independence", she says.
The creation of Kosovo Armed  Forces has also been objected by the Kosovo Office in the Serb government, saying that the creation of this army is against the Agreement of Kumanovo in 1999, resolution 1244 of the UN Security Council and the agreement for the demilitarization of KLA.
"The creation of the armed forces in the conflict area and the reduction of KFOR forces, doesn't serve the interests of peace, stability and protection of Serbs in Kosovo and Metohia", reads the statement.
According to Belgrade, there can only be two armed forces in Kosovo; KFOR, which has been mandated by UN and Serb Army, if it's allowed by the KFOR general commander. /ibna/