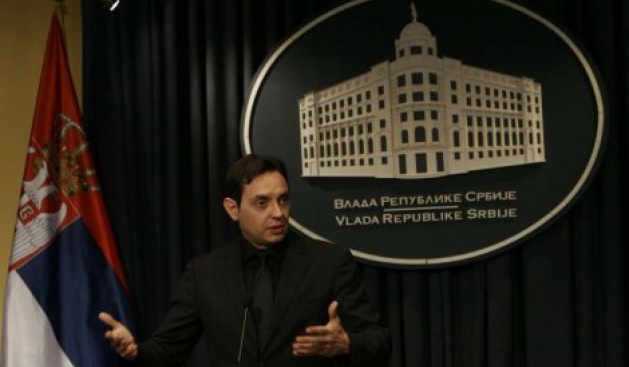 Pristina, October 30, 2013
The Minister for Kosovo in the Serb government, Aleksandar Vulin is expected to arrive to Kosovo tomorrow along with the deputy Prime Minister of Serbia, Aleksandar Vucic. Vulin has said that this visit is held in the framework of the electoral campaign. Along with Vucic, Vulin will call upon the Serbs of Kosovo to participate in the November 3 local government elections.
"If Serbs do not participate in the November 3 elections, then an Albanian will be mayor of Mitrovica. I expect my visit to Kosovo to be held without any problems", said Vulin.
In spite of the agreements reached in Brussels to cut funding for parallel structures, Vulin has said that Serbia will continue to fund them.
"Mitrovica will be a commune governed by mayor Adrijana Hoxhiqi. If this happens, then we cannot ask as to what's being done with the Union of Serb Communes, with the life in Kosovo, with the state that will no longer fund life in this part of the country", said he. According to him, "if we don't manage to form the Union of Serb Communes, we cannot have our constitutional authorization there." /ibna/