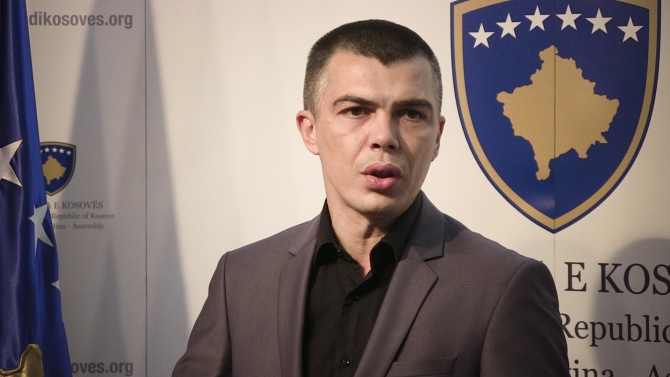 Pristina, September 11, 2014/Independent Balkan News Agency
By Elton Tota
The meeting held today between the speaker of the constitutive session of the parliament of Kosovo, Flora Brovina and representatives of several parties, decided for the constitutive session to be postponed for next Thursday.

The meeting has been held upon the request of the Serb List, which has demanded for this session to be postponed for Saturday.
According to the representative of the Serb List, Aleksandar Jablanovic, the reason for the postponement of the session related to new political momentums in the country.

He said that the stand of Self Determination to review the Brussels' Agreement is unacceptable for the list.
"Due to new political momentums in Kosovo and the need for extra consults of the Serb List with relevant political factors, I demand to the temporary speaker of parliament, Flora Brovina to postpone the constitutive session, which was scheduled to take place on Friday 12/09/14 at 10 am", declared Jablanovic.

He said that given that the opposition bloc has signed an agreement with Self Determination, then this party demands time to hold talks.
"We have noticed that we haven't got the necessary time to consult about the new political circumstances with the Serb government and other relevant subjects in Kosovo in relation to our steps. We have also sought the opinion of other Albanian and non Albanian subjects and they have supported it, therefore the session has been scheduled for Thursday September 18", said Jablanovic.

According to him, the changing of the Brussels agreement and the request for it to be sent to the court, is unacceptable.
"This doesn't mean that we haven't supported the LDK-AAK-Incentive coalition. This means that we demand explanations as to the meaning of Self Determination's positioning to review the agreement. For us, the reviewing of the Brussel's agreement is unacceptable", added he.

No representatives of LDK-AAK-Incentive bloc and Self Determination were present in this meeting. /ibna/