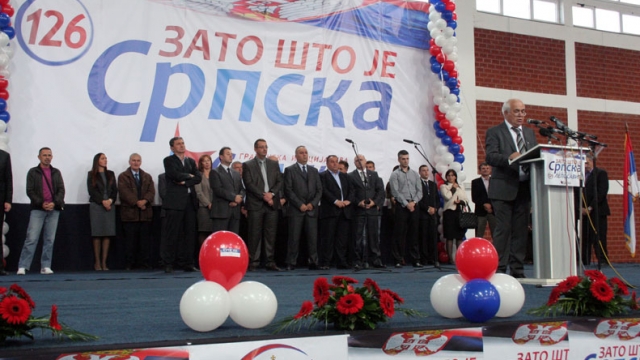 Pristina, April 28, 2015/Independent Balkan News Agency
By Elton Tota
Representatives of the Serb List have decided today to return to the parliament and government of Kosovo, after two months of boycott.
They say that after the talks with partners of the coalition, they have been given assurances that the most important points of the coalition agreement will be respected.
One of the causes of the return of the Serbs in parliament and government has to do with the agreement that in the future, there will be no unilateral steps by the members of the coalition, especially when it comes to the process of privatization in Serb majority areas.
Serb representatives in Kosovo say that in the future, they will be focused in the process of the return and increase of Serb presence in institutions.
The head of the Office for Kosovo at the Serb government, Marko Djuric, declared that Serb representatives have managed to remain with the Serb population in the "southern region". He warned that he will fight for the association of Serb communes.
Djuric said that last year, around 40 homes buildings and over 50 homes have been built and the construction of tens of kilometers of local roads has started. Over four thousand people have received legal assistance in order to benefit their entitlements in the institutions of Kosovo.
Djuric also mentioned the fact that Trepca mine was not allowed to be "robbed", as according to him, this was "a serious plan to endanger one of the foundations of our very existence in the north".
The European Union has praised the return of the representatives of the Srpska List in the institutions of Kosovo.
The EU head of diplomacy, Federica Mogherini said that the EU backs such steps, which according to her, lead to a better future for communities in the country.
"The return of the Serb representatives in parliament and government is an important step. This confirms our belief that through cooperation, inclusion and dialogue, elected leaders can build a better future for all communities in Kosovo. We're committed to continue and support such positive steps", says Mogherini in her statement. /ibna/