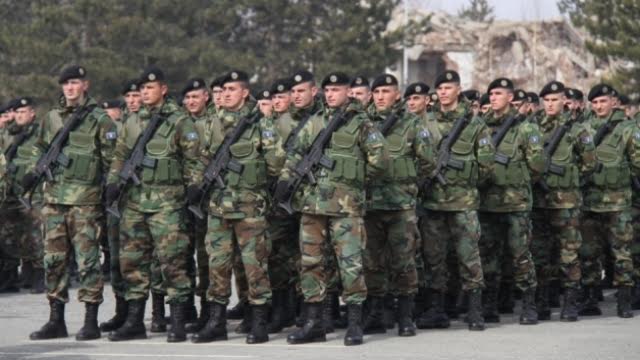 Pristina, 7 July 2015/Independent Balkan News Agency
By Elton Tota
It's been more than a year since the government of Kosovo decided to create Kosovo's Armed Forces (FAK).
The government sent the bill for the creation of the army several times to parliament, but this bill has not been discussed yet.
According to members of the law committee, the delays are being caused by the demands of the Serb List MPs.
The head of the law committee, Albulena Haxhiu, says that it's often been said that the amendments for the creation of FAK will be incorporated in a package along with the Special Tribunal and that this is why they haven't made it to the voting.
Haxhiu demands from the Ministry of Kosovo Security Force (FSK) to send the structure of the Armed Forces, before this bill is submitted for voting.
The ministry says that this structure cannot be sent to the committee.
The head for Public Relations in this ministry, Ibrahim Shala, says that parliament doesn't deal with the structure of the Armed Forces of Kosovo.
He says that the demands of the Serb List for an ethnic division of the army, are unacceptable.
The parliamentary committee for home affairs also says that it's unacceptable for FAK to be divided on ethnic basis, as it has happened with police in the north of the country.
Member of this committee, Rexhep Selimi, says that this thing will never be allowed. He added that Kosovo will not have its army even this year.
Expert of security affairs, Nuredin Ibishi told IBNA that the creation of the army is a priority, but this matter will be dealt with after the voting of the Special Tribunal.
Ibishi says that institutions in Kosovo need the help of the international community to secure the votes of the Serb List in order to create Kosovo's Army.
Expert on security affairs, Islam Morini, told IBNA that this process is facing big challenges.
"The voting of the army requires 2/3 of votes in parliament. For the moment, except for the Serb community, all other communities in Kosovo back the creation of FAK. Without receiving the green light from Belgrade, the Serb List will not vote it", Morina says. /ibna/