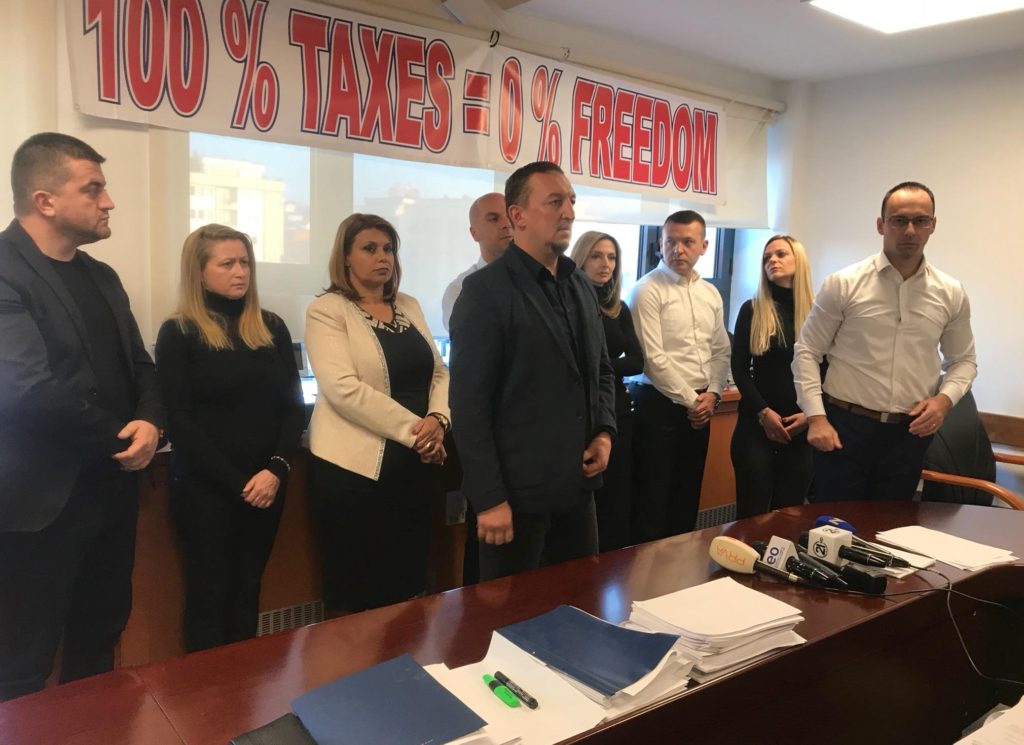 Serb List MPs, which represents the Serb ethnic minority in Kosovo, occupied parliament's premises on Sunday and declared that they will remained closed in their offices until they meet with the EU Enlargement Commissioner, Johannes Hahn, who is expected to visit Kosovo on Monday.
Commissioner Hahn will initially visit Belgrade and then Pristina to discuss the issue of tariffs imposed by Kosovo's government on goods coming from Serbia.
Serb List MP, Igor Simic said that the representative of the Serb people want to inform commissioner Hahn  on "the situation and possible humanitarian crisis that the Serbs will find themselves if the duty is not lifted".
On November 21, the government of Kosovo introduced a 100% tax hike on goods coming from Serbia and Bosnia in retaliation to the campaign launched by Serbia against Kosovo's statehood.
The tariffs triggered much anger in Belgrade. Authorities there declared that they will condition the continuation of talks for the normalization of relations between the two countries with the lifting of the tariff. Meanwhile, Serb representatives in the northern municipalities of Kosovo held protests and cut every communication that they had with Pristina. The mayors of these municipalities also resigned.
Kosovo's PM, Ramush Haradinaj has declared that the tariffs are not directed at the Serbs of Kosovo and that they should remain in power until Serbia recognizes Kosovo's independence. He even said that the tariffs will be part of the final agreement between Kosovo and Serbia.
Kosovo declared its independence in 2008 with the assistance of the United States and the majority of EU member countries, nine years after NATO forces intervened in order to put an end to the terror that Serb military forces were spreading in Kosovo.
Serbia continues to contest Kosovo's independence, but it has also been involved in a process of talks for the normalization of relations, as this has been imposed as a condition for both sides in order to be integrated in the European Union. /ibna/