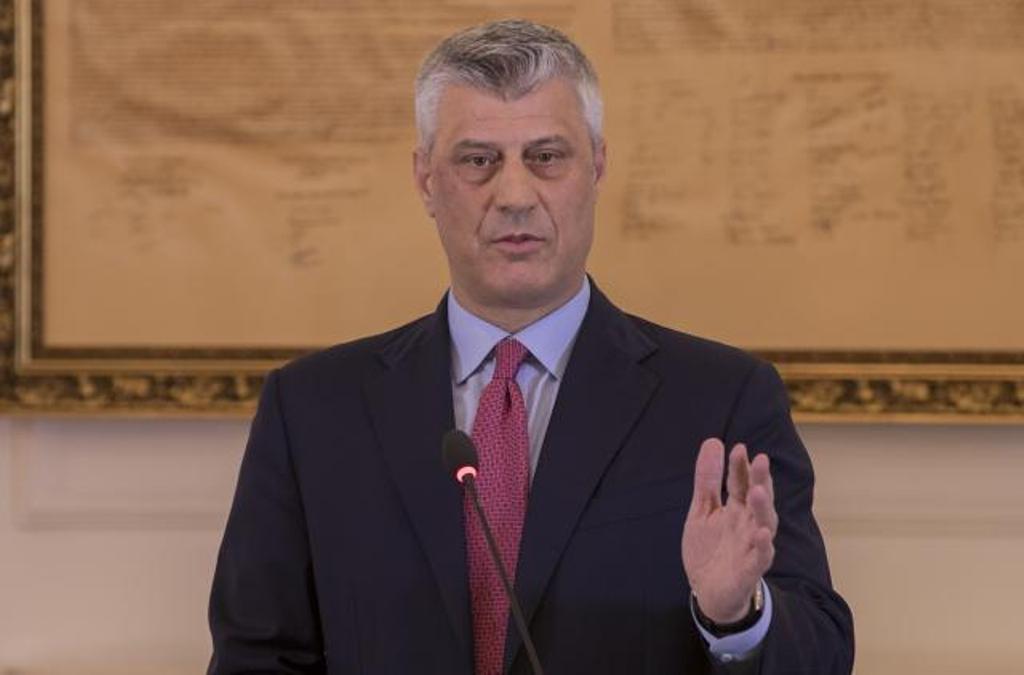 President of Kosovo, Hashim Thaci has declared today that time has come for institutions and society to unite in condemning Serbia's genocide.
According to him, parliament of Kosovo did the right thing a few days ago when it adopted a resolution which condemned Serbia's genocide in Kosovo.
"The crime committed in Dubrava can be considered as one of the most serious ones committed by Serbia in Kosovo in 1999 and before that. In the recent days, we've seen how crimes, massacres and ethnic cleansing are being commemorated, but none of those people who ordered these crimes and those who committed them are being brought to justice", Thaci declared.
The head of the state said that this was the best answer the institutions of Kosovo could give to those who denied crimes and the genocide that Serbia has committed in Kosovo. /ibna/