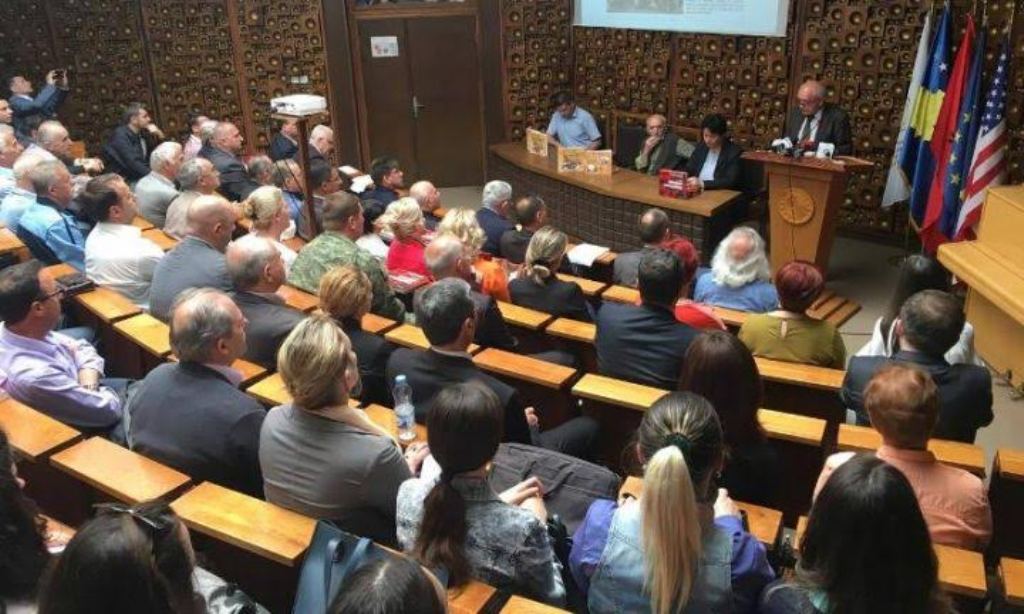 "The Destruction of the Archives of Kosovo by Serbia before and after the War 1998-1999", "Kosovo's Destroyed Heritage 1998-1999" and "Don't Forget Serbia's Genocide in Kosovo 1998-1999" are the three books promoted today at the National Library for War Crimes in Kosovo.
Present in this promotion was the deputy minister of Justice, Munir Basha, who said that the minister of Justice is aware that it must be more engaged as far as shedding light upon crimes committed in Kosovo from 1998 until 1999 are concerned.
"The Ministry of Justice is aware that we must be more engaged in shedding light upon the crimes of war. Our ministry will envisage the possibility of convicting those who are responsible for these war crimes", Basha said.
He said that the government of Kosovo is aware of the victims of war crimes in Kosovo.
Meanwhile, the head of the Institute for Research of War Crimes, Ismet Salihu, said that the promotion of these books is an important event and that these books reveal what happened in Kosovo.
"These three books have been written in Albanian and English, in order for the international community to get to know the crimes that have happened in Kosovo", Salihu.  /balkaneu.com/