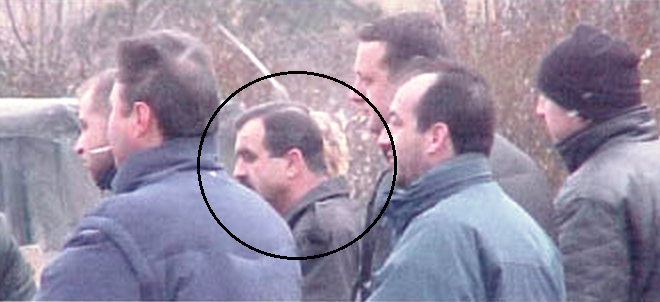 Pristina, February 5, 2014/Balkan Independent News Agency
One of the most controversial Serb names, suspected of war crimes 15 years ago in Kosovo has been arrested by EULEX international mission. Dragan Delibasic (photo), an official of the Serb Ministry of Interior, was arrested at his home in Leshak village, commune of Leposavic in the north of Kosovo. The news was confirmed by Blerim Krasniqi, EULEX spokesman.
Mr. Krasniqi said that Dragan Delibasic, commander of Serb police in the north is suspected of crimes during and after the war against Albanian civilians in Kosovo.
European Union Rule of Law Mission in Kosovo informs that it has arrested in the north of Kosovo an official of the Serb Ministry of Interior on suspicions of war crimes.
Who was Dragan Delibasic
Dragan Selibasic is a name which has a bad image on the Albanians of Kosovo. He acted in the north of Kosovo as a commander for the Serb police. He was appointed at this post by the Serb government.
Authorities in Kosovo had outlawed the post held by Dragan Delibasic, declaring that he was leading an unlawful structure.
Meanwhile, Dragan Delibasic was known as head of "Guardians of the Bridge" formation, an organization which aimed at preventing the return of Albanians in the north of Mitrovica, where the majority of residents are Serb.
He's being investigated by EULEX not only for crimes committed during the war, but also on suspicions for his involvement in the events of February 2000 in the north of Mitrovica, where ten Albanians remained killed during the violent turmoil. /ibna/