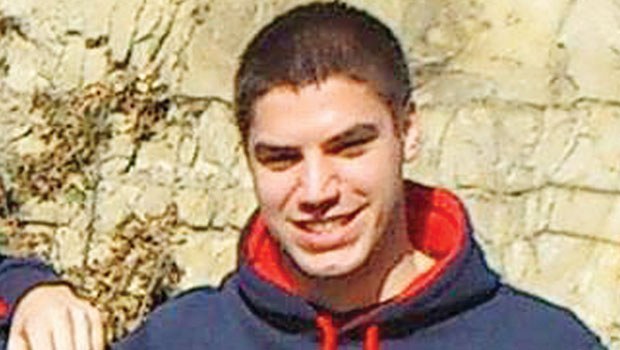 He was stabbed in the heart!
By Manolis Kostidis – Ankara
Turkish security authorities are deeply concerned over the death of the 25-year old Serbian fan Makro Ivkovic in Istanbul, after being assaulted by Turkish hooligans.
The incident occurred a few minutes before the basketball match between the Turkish team Galatasaray and Serbian Red Star (Red Star Belgrade).
According to eyewitnesses, at about 8 pm Friday, fans of the Red Star wanted to get in the stadium, but the Turkish police delayed opening the doors for security reasons. During that time some Galatasaray fans approached the fans of the Serbian team, resulting in clashes braking out between the two sides. During the clash, a Turk hooligan attacked Ivkovıc and stabbed him in the heart!
At midnight on Friday was officially announced the death of 25-year old Serb.
The Consul of Serbia Zoran Markoviç appeared shocked by the incident and said he had "warned the Turkish authorities of the possibility of episodes".
The Security Division of Istanbul, in a statement, said that there is an ongoing investigation for the identification of the perpetrator or perpetrators of the murderous assault.