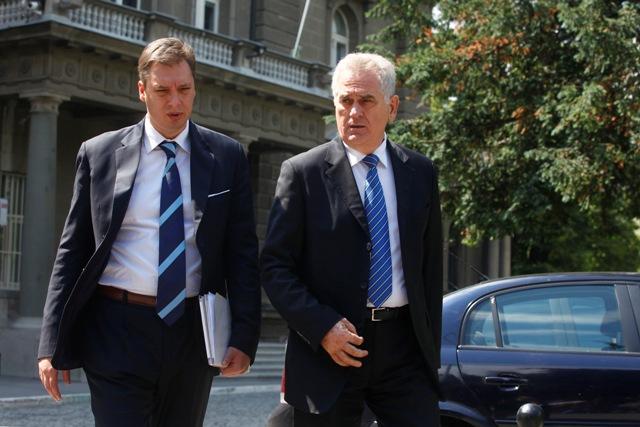 Prishtina April 6, 2013
Reports say that the President, Prime Minister and Deputy Prime Minister of Serbia met last night to discuss the Kosovo – Serbia talk and they will meet again during the weekend to decide on the answer to give to Brussels on Tuesday when the deadline set by baroness Catherine Ashton expires.
Belgrade media report that another meeting between President Tomislav Nikolic, Prime Minister Ivica Dacic and Deputy PM, Aleksander Vucic will be held on Sunday.
No details of the late Friday evening meeting were reported to the media.
Baroness Catherine Ashton asked authorities in Belgrade to declare by Friday whether they accept the deal or not, following the Serb party reluctance in last Tuesday's talks to strike a deal. /ibna/