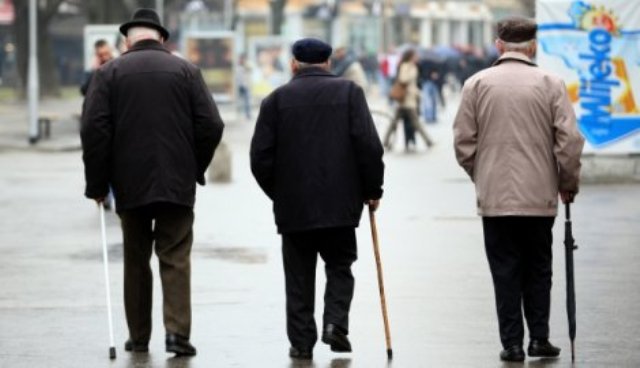 By Maja Tuljković – Sarajevo
In Republic of Srpska (RS) for 242,200 users of Pension Fund (PIO) since September will take place the pensions increase and the means to increase the pensions should be provided by government and fund of this entity. The decision to increase pensions should be made in the next few days, when would be amended the applicable law for it. Pensioners in RS are skeptical. They say that they do not believe it until it really happens.
Pensioners five years ago have required a pension increase from the government but that never happened. They were looking for an increase of 5% – as much as it is given to government officials. The pensions that they receive are the lowest in the region and did not change for years. By the law in the RS it is regulated that the receiving of pensions must adjust every year.
Although it is not yet known the percentage of the increase, according to Peter Đokić, Minister of Labor and Veterans in RS, there are several options for increasing the pensions. The first option is to increase it now in September and it would be of amount 3.5%, and to be followed by a further increase of 2% in some other month. There is a possibility that the total increase to be in September, in one amount, but it all depends on the financial analysis and how the problem will be resolved in the government at a special session of the National Assembly of the RS.
The current deficit of Fund PIO in RS is 35.5 million KM, and the accumulated fund claimed is more than 404 million marks. From the companies that are close to bankruptcy or in bankruptcy it is claimed 85 million KM, reprogrammed commitments from the previous period is of amount 36.9 million KM, the debt of medical institutions is 33.2 million KM, the debt of administration departments of cities and municipalities in RS is over 2.5 million KM.
The lowest pension for the minimum work experience of 15 years that is paid in RS in August is 160 KM. The average pension is 314 KM and represents 39.1 % of the average salary in RS, while, in the Federation of B&H the minimum pension is 310 and the highest 2.071.50 KM.
Pensioners in the RS are skeptical. The increase of pension they will believe when they see that is happening.