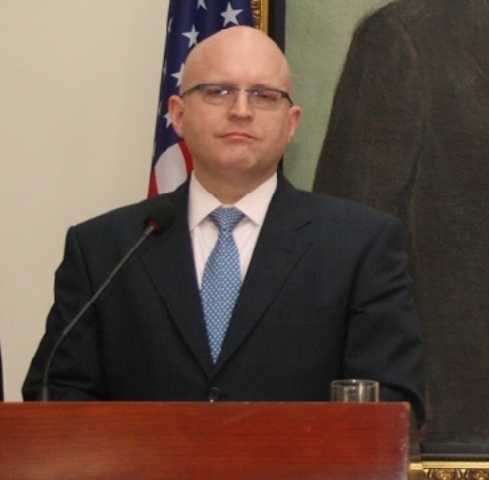 Skopje, June 17, 2013
The US department of state senior official for Europe and Euro Asia, Philip Reeker has arrived in FYR Macedonia in an unexpected visit.
Last evening he has started his agenda of meetings in the commune of Tetovo, where he has met with the mayor of this commune, Teuta Arifi.
According to the press release of the commune, the topic of this meeting which also saw the participation of the US ambassador in FYROM, Paul Volers, was the support for the commune of Tetovo and its development. Mayor Teuta Arifi said that the participants in this meeting talked about the absorption of development funds that USA offers as a partner country for Albanians in FYROM.
"Being an old friend of our country and Tetovo, Reeker said what all the guests from the USA have said: they are interested in supporting the development of a modern commune and a commune which will be an important factor not only in the country, but also in the region. We are implementing all the programs that USAID has for the schooling system, for the economic development and agriculture, but our scope is to absorb available funds. In 2014 we will try to double the amount of funds that we can absorb at the best interest of infrastructure and inhabitants of Tetovo", said Teuta Arifi.
Mr. Reeker will meet today with the President of FYROM, Gjorge Ivanov and other senior officials in Skopje. /ibna/