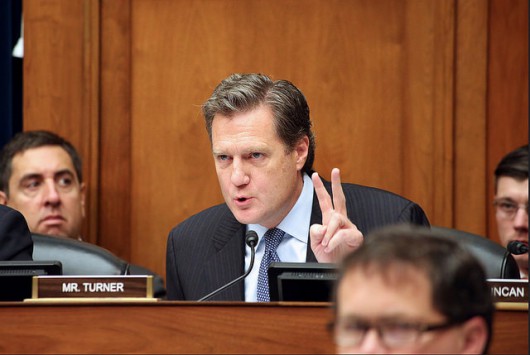 Podgorica, March 3, 2015/ Independent Balkan News Agency
By Adnan Prekic
Bosnia and Herzegovina could be faced with a disruption of assistance from the United States if it does not put an end to the border dispute with Montenegro. US Senator Mike Turner requested from the Presidency of Bosnia and Herzegovina to put an end to the dispute with Montenegro.
Sutorina is Montenegrin territory, but the Parliament of Bosnia and Herzegovina launched an initiative that requires new delimitation in this area. US Senator argues that the opening of the Sutorina issue is an attempt to stop Montenegro in the process of its Euro-Atlantic integration.
Chairman of the NATO Parliamentary Assembly, an influential US Congressman Mike Tarner warned the Chairman of the Presidency of Bosnia and Herzegovina Bakir Izetbegovic that the United States could suspend the aid to the country if they do not put an end to the dispute with Montenegro regarding Sutorina. The Montenegrin daily newspaper "Vijesti" published that the American senator sent a letter to Izetbegovic on February 25.
As was reported in the newspaper, in a letter sent on  February 25 to Izetbegovic, Turner pointed out that the Congress and the Senate decide on the document "Montenegro Border Integrity Act", by which he called on Bosnian authorities to respect earlier established limits and confirm the agreement on delimitation with Montenegro. Turner's letter assessed that the problem with Sutorina "represents an attempt to create territorial dispute in order to stop integration into Euro-Atlantic institutions such as NATO".
Montenegro and Bosnia and Herzegovina signed an agreement on demarcation in late 2014. The agreement was prepared by the Commission and the document was confirmed by the governments of the two countries. At the last moment, a Bosnian Parliament MP, Denis Bećirović, submitted a resolution, demanding that the Parliamentary Assembly do not accept the agreement. The resolution stated that Sutorina belongs to Bosnia and Herzegovina.
Montenegrin officials have several times announced that the issue of demarcation is completed. Sutorina is territory of Montenegro and that was confirmed by the decisions of the Badinter Commission, which was established at the beginning of the nineties as the border between the former Yugoslav Republics.