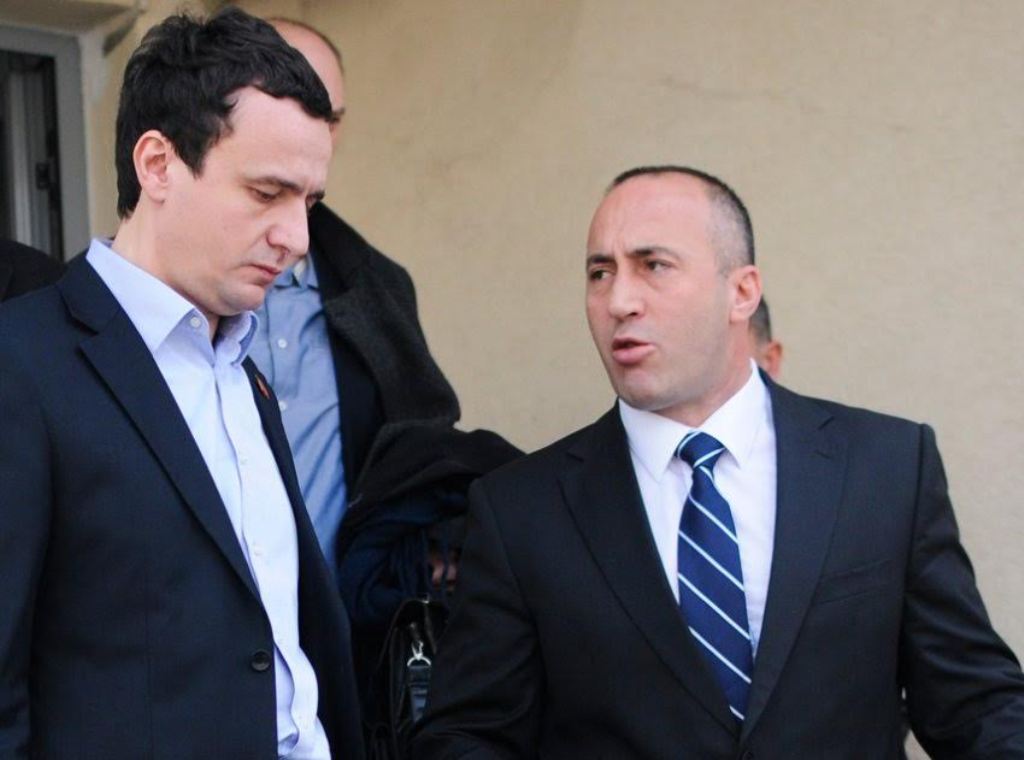 Self Determination Party and Democratic League of Kosovo have been invited to participate in a meeting today called by the Prime Minister nominee of the PAN political alliance, Ramush Haradinaj.
This meeting that was supposed to discuss the constitution of Parliament of Kosovo and the creation of the new government will not be held today.
The leader of the Democratic League of Kosovo (LDK), Isa Mustafa said that he will not participate in such meeting.
"No, we don't need such meetings. As a party, we have made it clear that we would not enter a coalition with the Democratic Party of Kosovo. Based on the ruling of the Constitutional Court, they have the right to proceed. We're waiting for them to finalize all procedures", Mustafa declared.
A similar stance has also been taken by the leader of Self Determination, Visar Ymeri.
"On Monday, I received a letter by the chairman of the Alliance for the Future of Kosovo, Ramush Haradinaj. Haradinaj has requested a meeting, but the scope of this meeting is not clear. If this meeting aims at discussing the coordination of the first parliament session, this is not Mr. Haradinaj's role. Being one of the MPs of the six legislature period, Mr. Haradinaj doesn't have the role of coordinator of the first parliament session. If Mr. Haradinaj is inviting us to discuss the possibility of cooperation, the meeting can only be accepted when the invitation comes from the chairman of AAK", Imeri said.
After the certification of the result of the early parliamentary elections held on 11 June, Parliament of Kosovo may be constituted within a month.
Once Parliament is constituted, PAN coalition must make its proposal for the formation of the new government within 15 days. If Mr. Haradinaj fails to obtain more than half of the votes in Parliament for the creation of the new government, then this procedure is repeated within ten days. This time, it's the President's decision to decide on who to give the mandate, depending on the party which has the necessary votes to form a government, in order to avoid early elections. /balkaneu.com/