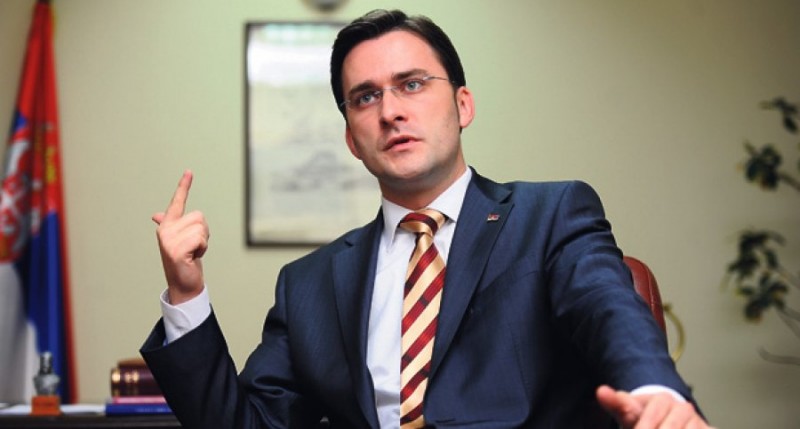 Serbian Foreign Minister Nikola Selaković said today that Serbia, as a candidate country for membership in the European Union, is paying close attention to improving regional co-operation and good neighborly relations, considering them inseparable from its European integration.
"Serbia, for its part, has taken decisive steps to harmonize its legislation with the EU regulations, implementing very concrete reforms in order to become a full-fledged area of ​​freedom, security and justice", Selaković said, addressing participants at the informal Southeast European (PSuJIE) Foreign Ministers Meeting in Antalya.
As he said, Serbia, along with other participants from Southeast Europe, has created an area of ​​trust and mutual understanding, so that the geopolitical region can mature together to face common challenges and problems.
Selaković pointed out that they were at a point where the process of European integration in the Western Balkans is irreversible, according to a statement by the Serbian Foreign Ministry.
"I can proudly say that, with the help of our European partners, a high level of mutual respect and understanding has been achieved today, which was particularly evident during the first months of the global and non-regional crisis caused by the Covid-19 pandemic", Selaković stressed.
The head of Serbian diplomacy expressed his belief that the region, owning to its readiness to meet global challenges such as a pandemic, has the potential for much more as confirmed by various regional projects, many of which derive from agreements reached under the "Berlin Process".
He said that the new Serbian government, in cooperation with partners in the region and in accordance with the Berlin process, will continue its activities in the implementation of the "mini-Schengen" initiative.
"This initiative really embodies the acceleration of the Berlin process, which should create favorable conditions for reconciliation and the establishment of good neighborly relations in the region, which constitutes the foundation for strong economies and for achieving a better standard of living for all Western Balkan citizens". At the same time, the establishment of the four fundamental freedoms upon which the European Union is based will accelerate economic growth in the region", Selaković said.
He argued that the privileged cooperation in the field of health between the participants in the South-East European Cooperation Process (SEECP) still represents uncharted waters, given the capacity we have.
"The Republic of Serbia remains open to all constructive proposals that can contribute to cooperation and understanding, so that all participants in the SEECP not only identify common interests, because they are largely defined but create joint mechanisms to meet the challenges in our region", Selaković concluded.
The topic of the meeting in Antalya, also attended by the Serbian Foreign Minister, was "Ways to strengthen cooperation in Southeast Europe based on the experience from the COVID-19 pandemic in the region". /ibna