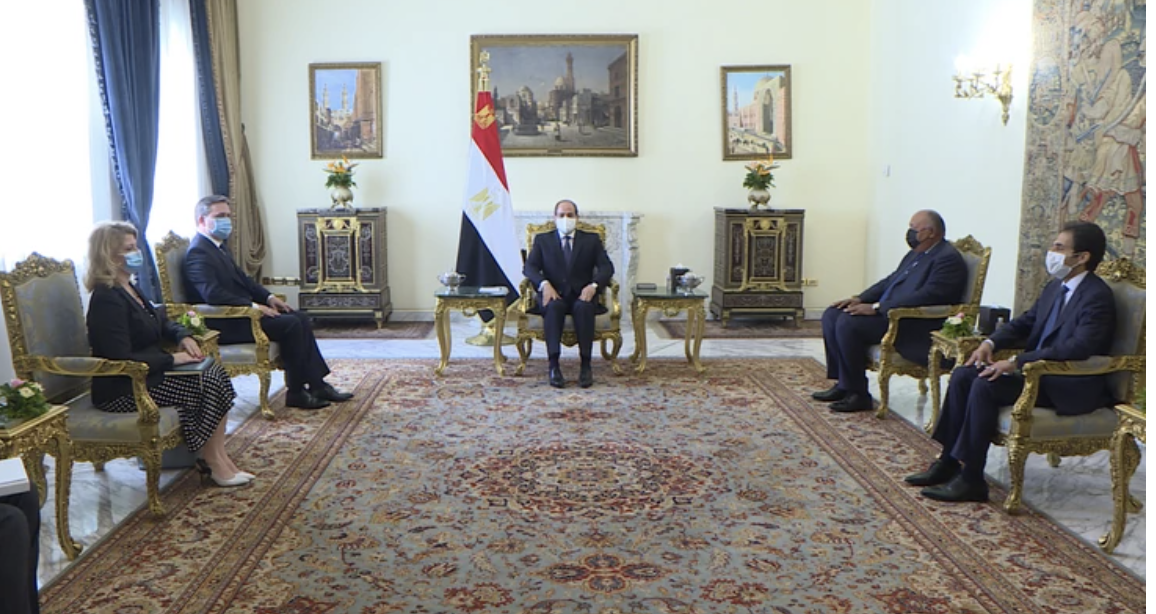 Serbian Foreign Minister Nikola Selakovic said on Sunday after meeting with Egyptian President Abdel Fattah Al Sisi that they agreed on the assessment that economic relations between Egypt and Serbia today are significantly below the level of political relations between the two countries.
Yesterday, Selakovic handed an invitation from President Aleksandar Vučić to Al Sisi in Cairo to attend the Non-Aligned Movement conference in Belgrade in October to mark the movement's 60th anniversary.
"I had the opportunity to discuss the development of cooperation between Egypt and Serbia in the future, to see all the benefits of the 113-year tradition of diplomatic relations between Serbia and Egypt, which is an excellent basis for the development of our relations in the future. "We also remembered the great days of co-operation between President Tito and President Naser, but we also talked about the fact that economic relations between Serbia and Egypt are significantly lower than the political relations between the two countries today," Selakovic said.
On behalf of President Vučić, Selakovic asked President Al Sisi to come to Serbia, as, as he said, this meeting of the two leaders is what is necessary for the two business communities to unite and to show in which direction they should move in the future, relations between two states and two peoples.
After the meeting with the President of Egypt, the head of the Serbian diplomacy also met with his Egyptian counterpart Sameh Shoukry and, as Selakovic stated, the meeting with Al Sisi was a guideline for him and Shoukry in which direction chat.
"We used this day to discuss both our bilateral political relations and the need to develop economic co-operation," said the Serbian foreign minister.
He recalled that he and Minister Shoukry are co-chairs of the Economic Cooperation Committee, which, he said, has planned the first business forum, which will be attended by representatives of Serbian and Egyptian companies.
During the meetings, Selakovic said, regional issues were also discussed and the Egyptian interlocutors briefed him on the situation in the Middle East, as well as all the challenges they face, the situation in the surrounding countries and everything that is interested in maintaining peace. and stability, not only in the region but also on the world stage.
Selakovic said that he conveyed to his Egyptian interlocutors the situation in the Balkans, Southeast Europe, as well as the challenges they face.
"What we really experienced as a Serbian delegation is the great respect, the generous hospitality of our Egyptian friends and the sincere wish that in the future, after years of consolidation and successful recovery, we can plan the development of our relations in the future," added Selakovic.
Selakovic noted that his Egyptian interlocutors also expressed great respect for all the reforms implemented in Serbia over the past seven years.
"I can say that the recognition given to us was something I liked to hear and that made me proud today representing Serbia, which is recognized as the first country in the region, as a country that is a factor of peace and stability and its preservation in our part of Europe and as a state that really pursues an independent and autonomous policy, internal and external ", concluded Selakovic./ibna