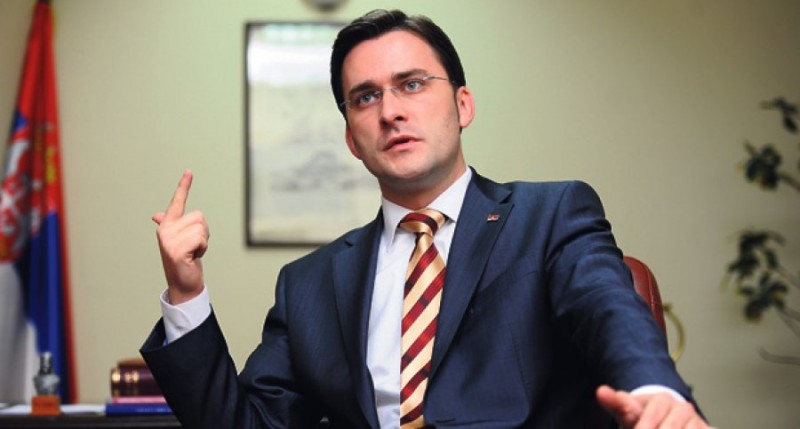 Serbian Foreign Minister Nikola Selakovic says it is unacceptable to talk about overthrowing Republika Srpska as one of BiH entities, adding that Serbia believes the Dayton Accords cannot be changed without the consent of all three constituent peoples of both entities.
He told RTS that Serbia is the guarantor of the Dayton Agreement and it respects BiH's territorial integrity, however no one can stop her from loving and caring for the Serb people living in BiH, in the way other countries do that care for their people.
He also stressed that Serbia shares similar views with Russia on the Dayton Agreement, which is important for the stability of the region.
Selaković said the Dayton Agreement is a complex political and military mechanism that has consolidated peace in the bloody war on European soil and that, as such, it contains a number of details the changes of which provoke a chain reaction.
Commenting on reports by Croatian media alleging, among other things, that "the only solution for the region is to break Serbia's backbone", Selakovic responded it was interesting that one day in neighboring Croatia three influential media outlets published three texts against Serbia, openly attacking Serbia's political and strategic actions, as well as Serbia' s right to care for Serbs in Kosovo 's Mitrovica, Montenegro, Republika Srpska.
"A spine fracture, an axis, are words reminiscent of the speeches and narratives of older times," Selaković said.
He stressed the approach of Serbian President Aleksandar Vucic is exactly the opposite and Serbia will be fine when everyone around her is well, which is key to her foreign policy initiatives in the region.
He also said that it bothers some people that next year Serbia will overtake neighboring Croatia in terms of GDP, which, if it wants, will borrow at three times the interest rate from Montenegro.
"This annoys some people. An economically strong Serbia is a pillar of stability in the region and in this part of Europe," Selaković claimed.
He also noted that it was "not normal to compare the political representative of the Serbian people in the neighboring country with the Nazi leaders, adding that "the reactions of the international community would be different if someone from Serbia said something like that about other peoples." /ibna