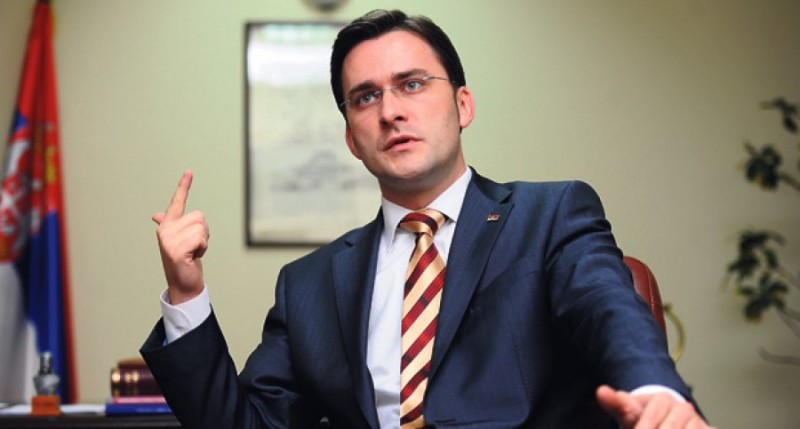 Serbian Foreign Minister Nikola Selaković addressed the 42nd meeting of the Black Sea Economic Cooperation (BSEC) Council of Foreign Ministers today, noting that Serbia is striving to be a good and constructive partner globally and regionally, in order to implement this cooperation.
As announced by the Ministry, the head of Serbian diplomacy stated that the BSEC should be a modern, efficient and goal-oriented organization, and in this context it is necessary to pay more attention to the development and implementation of projects, instead of internal issues concerning the organization.
Serbia, Selaković said, believes the BSEC should try to hold fewer meetings, focusing more on the substance and less on technical issues.
Minister Selaković reaffirmed Serbia 's commitment to improving regional co-operation and stressed his country' s opening up to initiatives aimed at regional cohesion, good neighborly relations and mutual understanding.
He explained that Serbia is particularly focused on co-operating with regional partners in the fields of trade, tourism, transport and energy, as it regards these sectors to be the main drivers of the region's economy.
The Serbian Minister also stressed the importance of private sector participation in BSEC projects.
He added that Serbia encourages all initiatives aimed at reviving trade, tourism and investment in the region during the coronavirus pandemic, and is taking many steps in this direction to stimulate the private sector, especially small and medium-sized enterprises, and prevent the unemployment rate from growing.
Selaković congratulated Romania on its successful presidency in unusual circumstances and welcomed the Republic of North Macedonia to the family of BSEC members. /ibna