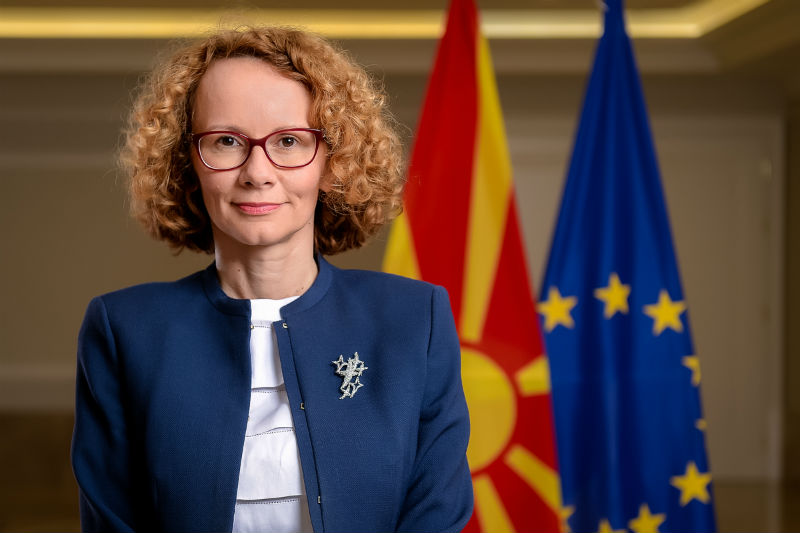 Deputy Prime Minister and Minister of Defence Radmila Sekerinska says it would be irresponsible to do anything that would endanger the membership to NATO. We demanded member states to hurry and we should use the time wisely. The issue is important to us and it is not right to delay it. Postponing the elections is not an option, Sekerinska said, invited by a journalist to comment on President Talat Xhaferi's statement that she had no intention of calling the dissolved Parliament back for ratification of the NATO Protocol.
"You cannot ask lawmakers to vote on constitutional changes, and on the other hand to tell them you do not even need to confirm our membership in NATO. They voted for those constitutional changes and to make all that possible and therefore our goal is to ratify them by this assembly", Sekerinska said.
She says at no time can we say – we have no Parliament.
The Minister presented today the 2020 Defence Budget.
"The defense budget for 2020 is a defense budget for a NATO member state and we were guided by that premise when we were planning it", Sekerinska said. According to the NATO membership, the country's obligation is that the defense budget should be 2% of GDP./ibna