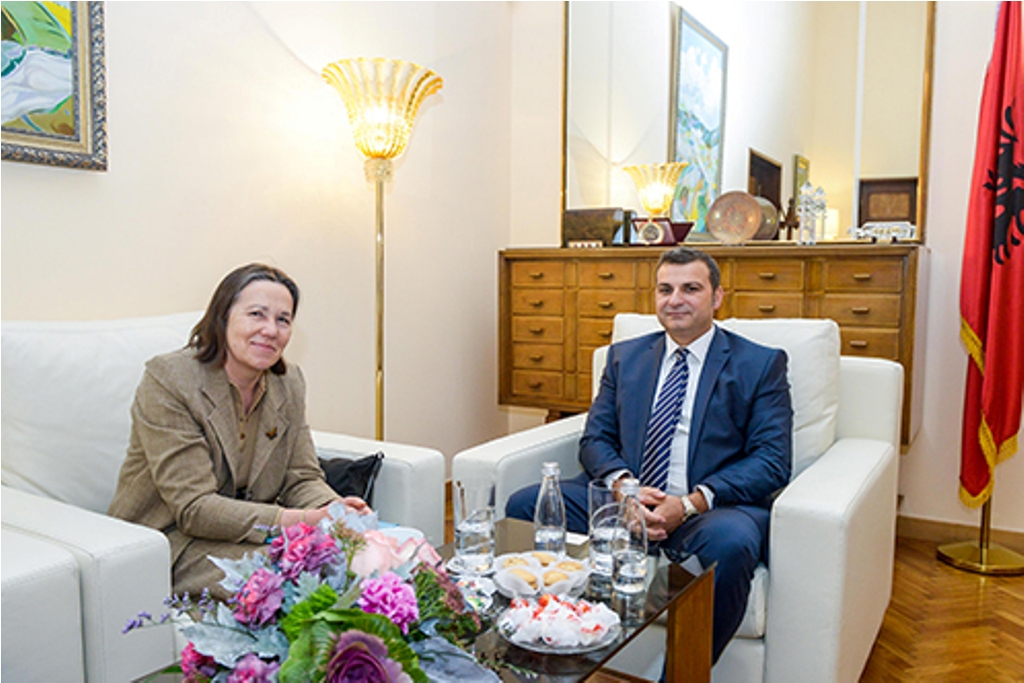 French foreign investments are important for Albania, therefore, commercial relations between the two countries and cooperation in strategic sectors such as industry, tourism, agriculture, etc, must be strengthened.
This was announced by the Governor of the Bank of Albania, Gent Sejko during a meeting with the new French ambassador to Tirana, Christina Vasak. The latter praised the role that the Bank of Albania has in the process of European integration through the contribution given for the harmonization of the regulatory framework with EU standards.
The two interlocutors also shared the same opinion on the importance of the continuation of structural reforms, especially the one in justice, which would further improve the business climate and speed up the economic development of the country.
In the end, governor Sejko briefed ambassador Vasak on the latest financial developments in the country, with a focus on the banking sector. According to him, our financial system has good levels of capitalization and liquidity. /balkaneu.com/