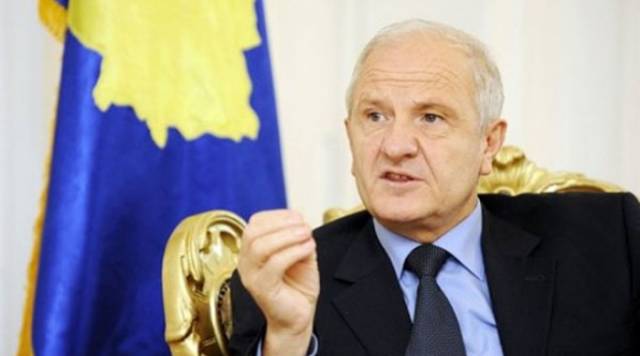 Pristina, July 22, 2013
Former President of Kosovo and former leader of the Democratic League of Kosovo, Fatmir Sejdiu has expressed his readiness to once again return as the head of this party. He has accused the current leader of LDK, Isa Mustafa of using the party as an instrument to fulfill his personal ambitions.
"I have ambitions to be in the LDK like I have been. If LDK believes that I should have more direct and active commitments, I'm here. I have faith on the members", said Sejdiu.
Sejdiu said that he had expressed his readiness to cooperate with Isa Mustafa to take LDK forward, but according to him, the latter has not accepted his readiness. /ibna/