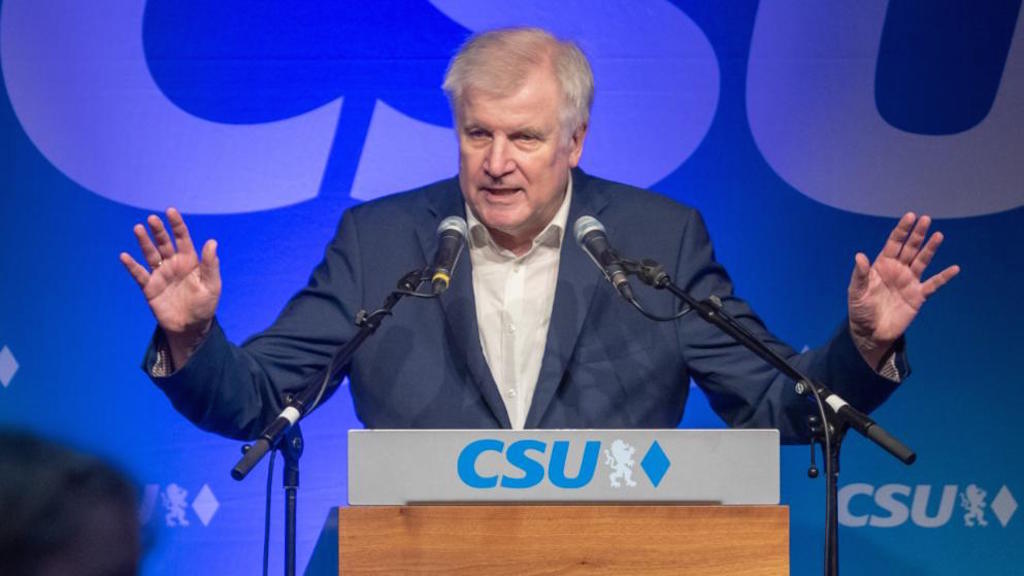 On Sunday, the German Interior Minister Horst Seehofer said he looks forward to a positive development for this ongoing week translated into a good outcome with Berlin's talks with Athens and Roma on taking back asylum-seekers already registered in Greece and Italy, as Germany toughens its migration policies.
Speaking to ARD, the government official said: "The talks are proceeding in a good climate. But in the end, the heads of government may have to talk with each other again because of the complexity.
The main complexity lies in the stance of the Italian government. Although the Greek leadership is holding a more lenient and flexible attitude towards the issue that has caused tension among some the Union countries, the Italian side is rigid and remains adamant.
As euractiv.com reports, Seehofer, whose push for tighter border controls nearly toppled Chancellor Angela Merkel's coalition government last month, said he wanted to have "clarity" in coming days about whether an agreement could be struck.
Bilateral deals with European Union countries are central to a compromise Merkel reached with Seehofer to end their spat over immigration."
In order to calm him down, Merkel gave CSU's head the 'OK' "for a wider European Union response that includes migrant return deals with frontline states like Greece and Italy."
And from there on, Italy began objecting to the potential, as almost simultaneously, the leadership in the southern European country changed and the conservatives who came to power are nothing but in favour of such a solution scheme. At present, Italian Interior Minister Matteo Salvini, the leader of the far-right League party, insists on a stricter EU plan that would safeguard the bloc's external frontiers "before agreeing to any migrant return deal".
However, Seehofer's handling of the developments piling pressure on Merkel because if no bilateral agreements are reached early this month, he plans to go through with his threats. What he says is that the number of returns must not outweigh the number of new migrants accepted into Germany.
"We can't sign up to that, the German people wouldn't understand if we took in more refugees than we sent back",  he told ARD.
The former Bavarian premier has been opposing Merkel's way of dealing with the migrant crisis from the beginning, as, ever since, he has been against the "open border" policy "to those fleeing conflict, persecution and poverty at the height of the migrant crisis in 2015" of the German Chancellor. Now even more so, due to the actual number of asylum-seekers that the country actually let in, that exceeds one million. Events have sparked a noticeable rise of the far-right as well as of the German anti-immigrant Alternative for Germany (AfD) party…. / IBNA