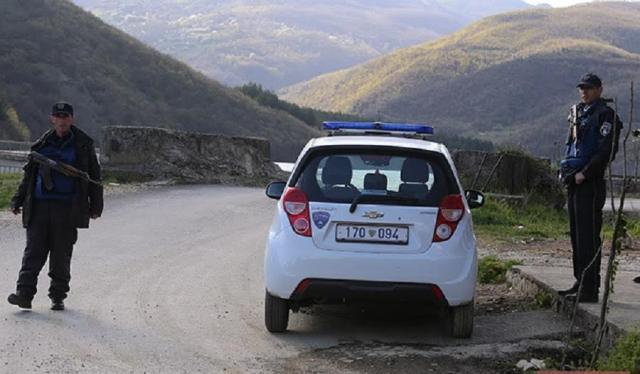 Skopje, 28 March 2016/Independent Balkan News Agency
By Naser Pajaziti
Security authorities in FYR Macedonia have boosted security measures in the northern area of the country on the border with Serbia. The Ministry of Interior has boosted security measures in the surrounding inhabited areas.
"We have increased police presence on the ground, because during this period, there will be new challenges in Macedonia and the region due to the refugee crisis. We collaborate with the population in this region and we must all be patient, because the Ministry of Interior has taken all necessary measures", said the minister of Interior, Spasovski.
Local residents have expressed their concern as a result of the added police presence. The mayor of Likovo, Sadulla Duraku has demanded from the citizens not to worry, because police are only doing their job in the framework of the security measures, while he has demanded from the media not to misinform the public amid this tense situation.
"Citizens must not worry. I am on field and we are collaborating with police. Measures have been taken due to the refugee crisis, as there's a fear that large numbers of them may enter the country illegally", Duraku told IBNA.
Police are more focused in the inhabited areas of Vaksince and Lojan, on the border with Serbia, which are also the destinations used by refugees to cross the border illegally.
3 km from here there's the transit welcome center of Tabanoc, where 100 refugees have been temporarily accommodated, after being blocked once the Balkan route for refugees was closed.
For nearly six weeks, they have been facing difficult conditions in this center, while around 400 refugees who have been set up in improvised tents outside of the center, are facing harsher conditions.
Driton Maliqi, a humanitarian activist from Kumanovo, told IBNA that the condition in the center are not bad, but the ones who are suffering the most are the 400 refugees who have been set up in tents outside of the camp. A part of them have left, because they could not face the difficult situation due to the heavy rain and the drop of temperatures.
"We are offering them food and clothes, but they are not sufficient, because the majority of them have lost all hope and are facing psychological consequences", Driton said. /ibna/