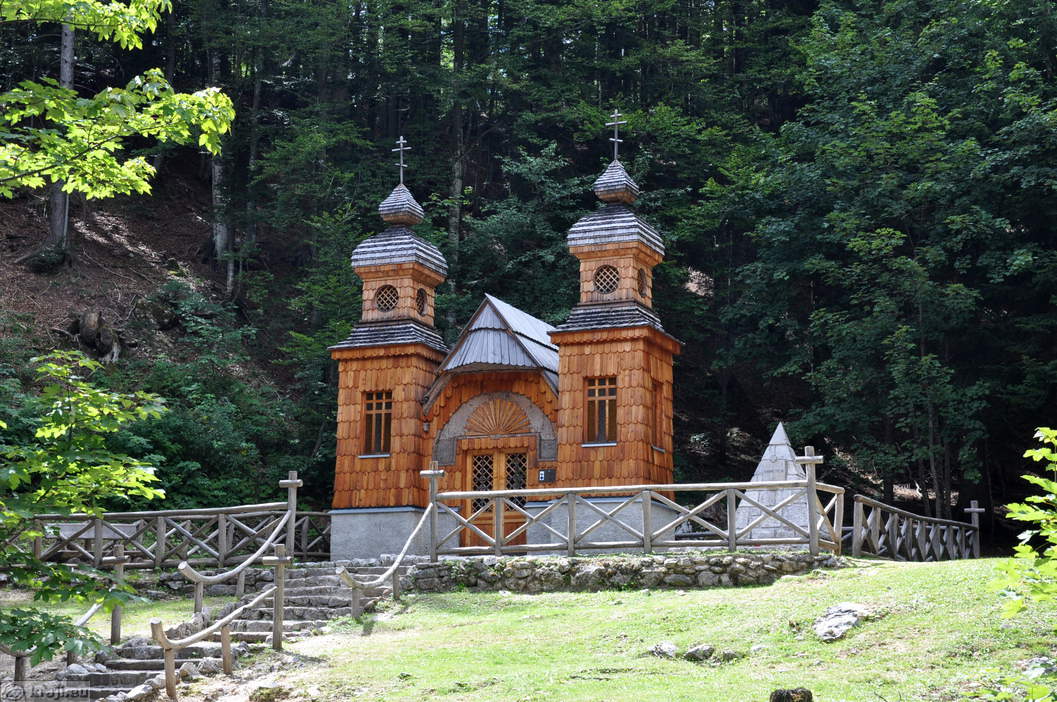 Ljubljana, July 25, 2016/Independent Balkan News Agency
Traffic in large sections of the Gorenjsko region will be disrupted on Saturday as tough security measures are put in place for a visit by Russian President Vladimir Putin, who will attend a memorial to Russian soldiers at the Russian Chapel below Vršič.
The ceremony at the Russian Chapel will feature about 2,500 attendants, all of whom have had to apply for credentials.
They will have to undergo airport-style security screening in the town of Kranjska Gora before they are transferred to the chapel with buses, the event's organisers said on Monday.
Putin will arrive at Brnik airport at 1 PM on Saturday, attend two ceremonies, meet the Slovenian leadership and return to Moscow in the evening, Russian Ambassador to Slovenia Doku Zavgayev said.
The ceremony at the Russian chapel is scheduled for 2 PM and the inauguration of a memorial to Russian soldiers at Žale Cemetery in Ljubljana at 4:30 PM, according to the tentative official programme.
Putin is also expected to meet senior Slovenian officials, but the agenda and the details have not yet been revealed.
A delegation of the Russian protocol service will arrive in Ljubljana on Tuesday to lay down the final details in cooperation with the Slovenian protocol service, Zavgayev said at the news conference at the Russian Embassy.
Security is expected to be much stricter than last year, when Russian Prime Minister Dmitri Medvedev attended the ceremony.
Slovenian police have said that a yet-to-be-determined number of officers would provide security. The size of the Russian security delegation has not been revealed, but it is believed it will be significant.
Traffic will be severely disrupted through most of Saturday, which being the final weekend of July is typically the busiest day on Slovenian roads.
The roads on which Putin will travel will be closed for hours at a time, which includes the A2 motorway between Ljubljana and Jesenice, the road up to the Vršič mountain pass, roads around Ljubljana Airport and the northern Ljubljana ring road.
Slovenian police have advised travellers to steer clear of Gorenjsko, or at least travel in the early morning and late evening to avoid delays.
The Karavanke tunnel leading into Austria will be periodically closed and the Austrian motorway company ASFINAG has said it will close it completely for an as yet undetermined time, rerouting traffic from the Villach junction to Italy and eastern Austria.
Source: Slovenia Times