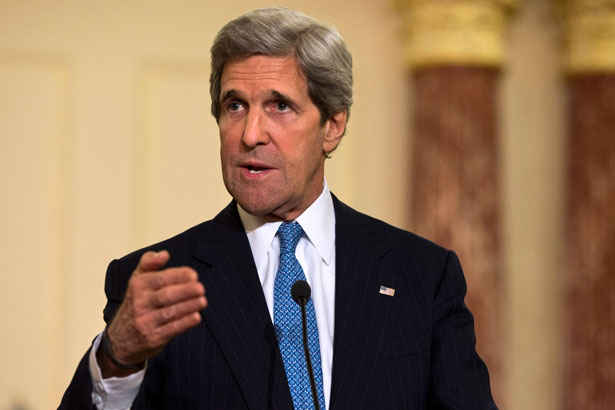 Pristina, May 9, 2013, by Tinka Kurti-On May 9, the Day of the Victory Against Nazism which has been considered as the Day of the European Union, the US Secretary of State, John Kerry has talked about the agreement reached in Brussels between Kosovo and Serbia.
Kerry has commended EU leaders for the contribution given in this process, called normalization of relations. Kerry has also talked about the work of the EU in general.
"Let us continue to be partners in the Balkan", says Kerry in his message.
During these days, the delegations of Kosovo and Serbia have stayed in Brussels in order to come up with an implementation plan of the agreement reached by the prime ministers of both countries /ibna/