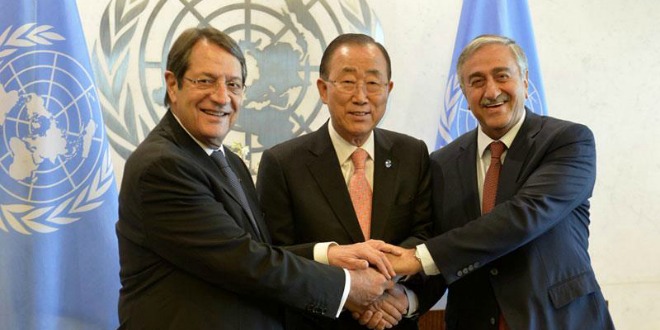 The Secretary-General will travel to Switzerland on Sunday evening to open intensive discussions on Monday morning between the Turkish Cypriot and Greek Cypriot leaders, said the Secretary-General spokesperson Stéphane Dujarric.
The talks will take place in Mont Pèlerin and will focus on territory, the first time the leaders will negotiate on the issue directly.
The Secretary-General has been closely following the Cyprus negotiations throughout his tenure, and he looks forward to lending his personal support to the work of the two leaders as they enter this crucial phase of negotiations, the Secretary-General spokesperson pointed out, adding that he will return to New York late on Monday evening.
Dujarric said that the Secretary-General will be in Switzerland for the opening but talks are expected to last for the week.
"The Secretary-General is very much looking forward to attending the opening session. This is critical juncture in the talks and he welcomes very much the fact that the two leaders have jointly expressed their hope that this meeting will pave the way for the last phase of the talks in line with their shared commitments to do the utmost in order to reach a settlement within 2016", Dujarric said./IBNA