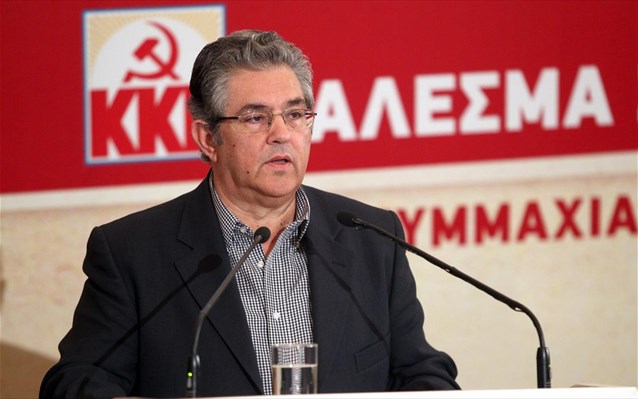 Athens, December 5, 2014 / Independent Balkan News Agency
By Spiros Sideris
Negative to the possibility of a coalition with SYRIZA appeared the secretary general of the GReek Communist Party (KKE), Dimitris Koutsoubas, speaking on radio station "Vima FM".
"There is no such case. There are no grounds to show currently any tolerance and much more participation in such a governmental solution. We have no confidence in SYRIZA, based on the data of the proposals of its program, but also its course in all these years. Typical is its attitude from the moment – with the vote of the people – it became main opposition. These two and a half years, it has continuous transitions, changes and twists even on basic fundamental positions for which people voted it. SYRIZA has now completed the course of its socialdemocratisation and of course with the worst elements of the PASOK of that era", Koutsoubas commented.
On the possibility of early elections he said that "in general, nothing can be ruled out. Neither early elections before March, nor the process of the election of a President of the Republic taking place normally in February. It doesn't seem, however, that the 180 MPs can be found, based on current data, so chances are, it seems, that we will have elections in March".
Asked if the Communist Party is planning a change of its symbols, he stressed that this information "does not apply, nor can be derived from the announcement of the Central Committee", and stated that the KKE issues an open competition for the formation of the logo for the 100 years of its existence, "just to consolidate these multifaceted activities, e.g. multiple versions of the "Modern Era", gatherings and cultural events. We will have a series of activities that we want to be included in the logo, because 100 years, a century, is not any date".