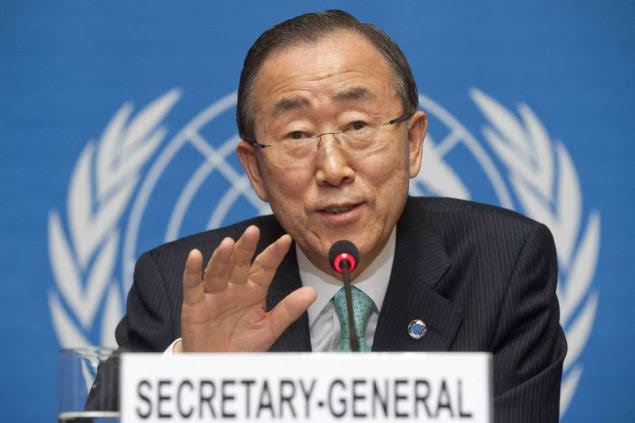 Pristina, 13 August 2015/Independent Balkan News Agency
By Elton Tota
UN Secretary General, Ban Ki-Moon, has expressed his concern about the delays in the creation of the Special Tribunal, in his latest report on Kosovo.
According to him, these delays mine the image of Kosovo and consist of a lost opportunity to give an example of how justice is made.
The quarterly report, which includes developments from April 16 to July 15, has been sent to the members of the Security Council, before the voting of the amendment for the Special Tribunal by the Parliament of Kosovo.
The UN chief says that he has welcomed "the continuation of technical and high level talks between Belgrade and Pristina, especially in addressing issues such as the foundation of the Association of Serb Communes and issues that relate to energy and telecommunication.
He also says that he has welcomed the "productive cooperation between local leaders, mayors of the north and south of Mitrovica".
"This positive and important trend must be preserved and strengthened. Such incentives improve the daily lives of the citizens of Kosovo, reduce tension and all communities benefit from them", Ban Ki-Moon says.
The UN Secretary General has also praised the adoption of the proposal for the Stabilization and Association Agreement by the European Commission and the continuous progress for the liberalization of visas which he has called as "important signals for institutional reforms that Pristina continues to adopt in its European path".
In his report, the UN Secretary General has also stressed the issue of missing people and has called upon authorities in Kosovo to appoint a new head of the Work Group for Missing People.
At the end of the report, he notes that "Kosovo and the region continue to face trans-national challenges, especially as a result of the radicalization of youth and violent extremism.
The next session on Kosovo will be held on August 21. /ibna/