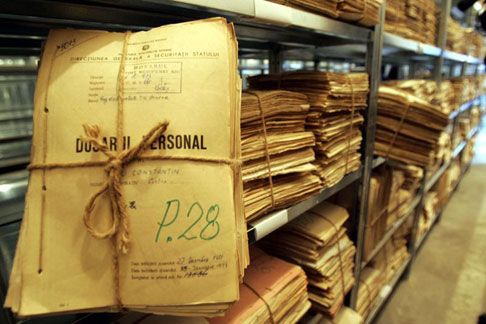 Skopje, December 17, 2013/ Balkan Independent News Agency
Their name is the same, while their second name is only slightly different. And the coincidence doesn't end here. Ali Ahmeti, former inspector of Skopje's Secret Services, once involved in the process of verification of several secret files, Ali Ahmeti, chairman of BDI, Democratic Union for Integration, one of the main Albanian parties in FYR Macedonia.
But, as they say, what goes around, comes around, because it's now time for Ali Ahmedi, who lustrated Ali Ahmeti, to undergo this process carried out by the Lustration Committee.
Lustration Committee in Skopje has declared Ali Ahmedi as a collaborator of Secret Services.
According to the decision of the Lustration Committee, which examined the files, Ali Ahmeti was an inspector of Secret Services in the past in Kercova. During the '80s, he had ordered the prosecution and other measures to be taken against activists of Albanian national movements of that period.
Through his men, Ali Ahmedi has kept under surveillance at that time Ali Ahmeti, current chairman of BDI and former political leader of UÇK, who operated in Switzerland and other western European countries during the '80s.
Part of Mr. Ahmedi's list of persons who were kept under surveillance were Halil Halili, Adem Maksuti, Fadil Bajrami, Xhelil Xhelili, Gafurr Adili, etc.
Ali Ahmedi, as a senior inspector, used to secure information through his men on the activities of the abovementioned persons, a part of whom were then students in the University of Pristina.
The activity of Ali Ahmedi consisted on securing information on the activists of that time who lived and operated in Switzerland, such as Ali Ahmeti, Fazli Veliu, Ismail Abdiu, Gezim Bekteshi, Ferit Useini, Xhabir Bajrami, etc. Thus, the Lustration Committee has unmasked the person who spied on Ali Ahmeti and who resulted to be Ali Ahmedi. /ibna/