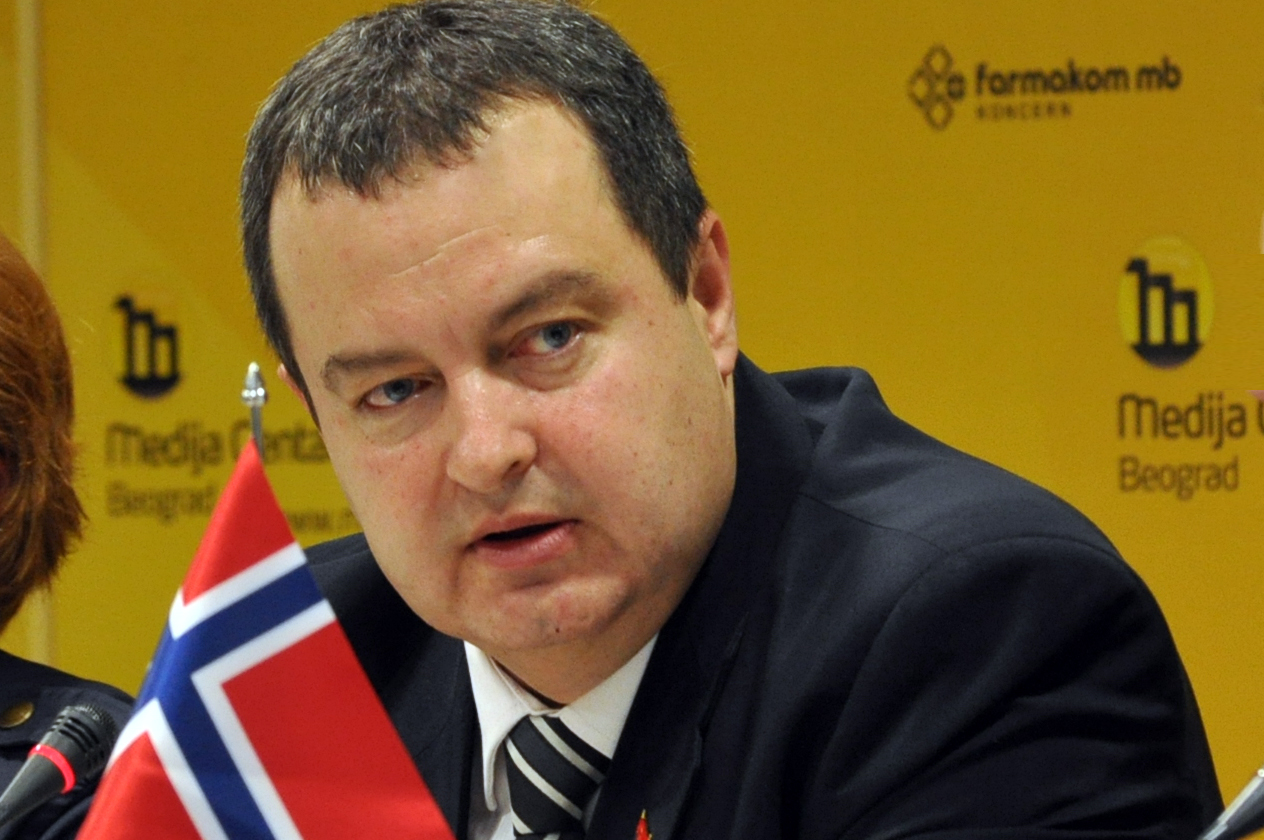 Belgrade, September 8, 2015/ Independent Balkan News Agency
By Milos Mitrovic
At this moment I am convinced that the key reason for broadcasting the videos is an attempt to overthrow the government – Serbian Foreign Minister said after secret video recordings of his encounters with alleged drug cartel member surfaced. Ivica Dacic told Television B92 that if the prosecutor's office calls him to give a statement about his meetings with Rodoljub Radulovic he would respond.
The recordings that were published on the website "krik" are from 2008 when Dacic was interior minister. This portal has also revealed the videos of Dacic's aides encounters with Radulovic, who is on the run.
"All my contacts have been checked, the nature of communication (with Radulovic) was perceived, everything is in the court. We have to put an end to this political reality show", Dacic underlined.
"Do you think I am an idiot who would do any criminal activity before the eyes of police and public", Dacic said. In his words, the recordings were "classical misuse of data which have no criminal elements but are being use for defiling".
"Those who are familiar with political reality shows have lost elections. This government does not fit with those who had the monopoly on democracy and European integrations for 10 years", Dacic concluded.
Earlier, Dacic said that Radulovic did not have a criminal file at the time he met with him. "He was a public figure and many other persons had held meeting with him frequently and eagerly. I was not hiding my relations with him, as well as with all other people I was meeting with", Dacic stressed.
Dacic emphasized that he supports the intention of Prime Minister Aleksandar Vucic to make Serbia a "normal place to live", despite this "dirty campaign".
"I regret the fact that Radulovic did not surrender in order to put an end to this", Dacic said. He added there was an intention to mark him and Montenegrin Prime Minister Milo Djukanovic as collaborators to the drug cartel of Darko Saric.
In July, the Serbian court sentenced Saric to 20 years in prison for smuggling 5.7 tons of cocaine from South America to Europe.
In the interview, Dacic accused the Democratic Party (DS) for the scandal. In 2008 DS was the main ruling party, in coalition with Dacic's socialists.
In May, political analyst Jovo Bakic said that Prime Minister Aleksandar Vucic showed him Dacic's file as material for "blackmail".